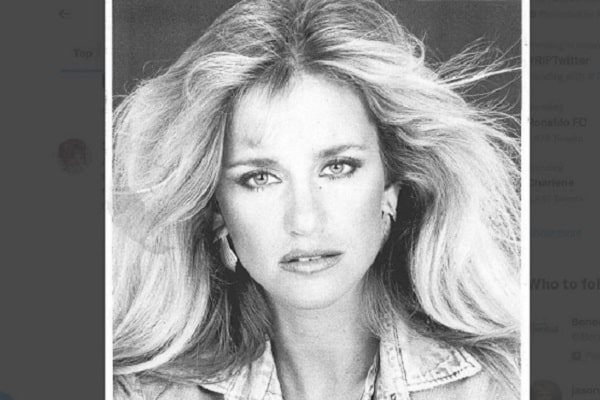 Tributes have been paid to the model Kymberly Herrin, who passed away earlier this week aged 65.
Herrin caught people's attention following her appearance in several magazines including Playboy in 1981, where she was named 'Playmate of the Month'.
Model and actress Herrin who appeared in the film Ghostbusters, caught the eye of rock fans worldwide following her appearance in ZZ Top's music video 'Legs'. 
Arriving in 1984, the track was released in the same year that Herrin featured in Ghostbusters.
It also featured on the band's album 'Eliminator', which also included tracks such as 'Sharp Dressed Man' and 'Gimme All Your Lovin'.
'Legs' subsequently landed a VMA for Best Group Video following its released in 1984.
"Gone, but not forgotten"
Following her death, fans flocked to social media to pay tribute to Herrin.
"Very sad news. Hope she is having sweet dreams", one tweeted.
Another added, "Gone, but not forgotten. She will always be everyone's Dream Ghost". 
Following 'Legs', she secured other notable work, including roles in films such as 'Road House', 'Romancing The Stone', and 'Beverly Hills Cop'.
She also kept in touch with ZZ Top's Billy Gibbons, who brought Herrin back for another music video 'Sleeping Bag'.
The model also featured in further music videos for David Lee Roth's 'California Gurls' and Kiss' 'Exposed'.
She is survived by her mother Billie Dodson, brother Mark Herrin, nieces Stephanie Ross, and Theresa Ramirez, nephews Trevor Triegor and Brandon Herrin, along with grandnieces and grandnephews.
In Kymberly Herrin's obituary, fans were asked to donate to charity in her memory.
"If you are so moved, please make a donation in Kym's memory to the American Cancer Society to further the research of the prevention and treatment of breast cancer", it read.