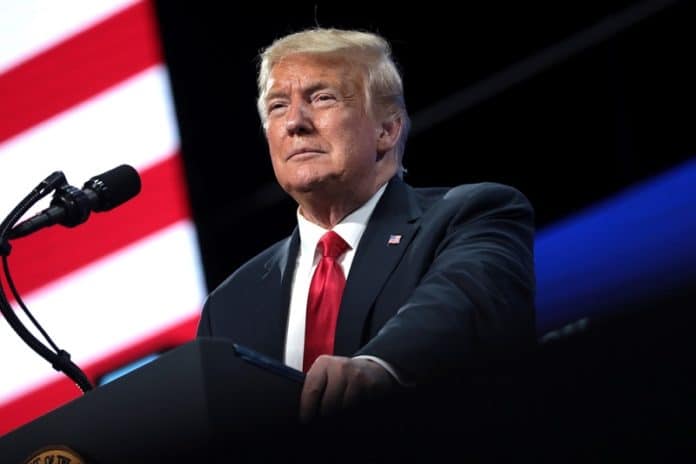 Would you like to listen to the article instead of reading it?
Donald Trump claims that he is "2 and 0" in the US Election Polls.
He is continuing to claim victory, and that last month's election was "rigged". He made these remarks, during his presentation of the Medal of Freedom to wrestler Dan Gable.
During this presentation at the White House, Mr Trump even compared their records. He bragged that he has never experienced defeat.
Speaking in front of an audience, at the White House, Trump stated, "He (Dan Gable) has won 117 consecutive matches, and lost only one. In politics, I won two, so I'm 2 and 0 and that's pretty goood, but we'll see how it turns out".
Mr Trump continued to claim that Dominion Voting Systems, and late ballots, went in Joe Biden's favour. He compared this, to what occurs in "third world" countries.
"It was a rigged election", claimed Trump, "If you look at the different states, the election was totally rigged. It's a disgrace to our country, it's like a third world country, these ballots pouring in from everywhere, using machinery that nobody knows, ownership, nobody knows anything about, they have glitches as they call them".
"They got caught sending out thousands of votes. All against me by the way. This was like a third world nation, and I think the case has been made, and now we find out what we can do about it".
"Big things"
Trump also mentioned that over the next fews days, a lot of "big things", will be happening, even as his campaign continues to mount legal challenges to the election result of last month. His lead lawyer, Rudy Giuliani was also admitted to hospital with Covid-19.
So far, these challenges have proven unsuccessful, with Georgia, Michigan, Wisconsin, and Pennsylvania all dismissing multiple legal challenges from Trump. US officials have also dismissed these claims.
You can see Trump's "2 and 0" claim here
US Election Was "Most Secure In American History" According To Officials