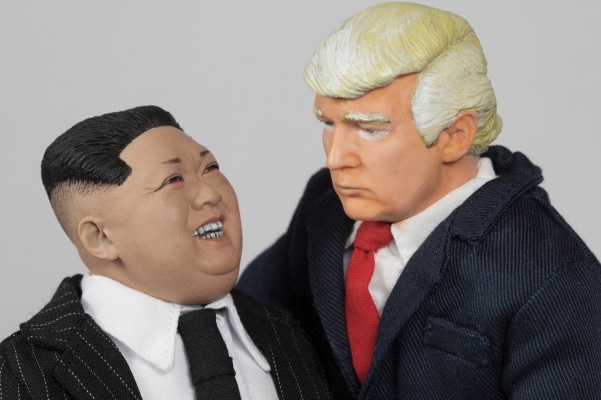 President Donald Trump will not meet North Korean leader Kim Jong Un next month for what would have been a historic diplomatic summit, he announced in a letter to Kim released by the White House this morning.
Much hype had preceeded the potential for change and diplomacy as Trump and Kim were scheduled to meet in Singapore on June 12, for what would have been the first face-to-face meeting between a US and North Korean leader, but alas that is not to be.
Trump had called on Pyongyang to abandon its nuclear weapons programme and arsenal ahead of the summit.
North Korea, which has reportedly demolished its nuclear test site, had threatened to pull out of the Singapore summit if the US continued to demand it gives up its nuclear arsenal unilaterally, however.
Kim Kye-gwan, North Korea's first vice minister of foreign affairs, said in a statement last week that Pyongyang would "no longer be interested" in dialogue if the US "is trying to drive us into a corner".