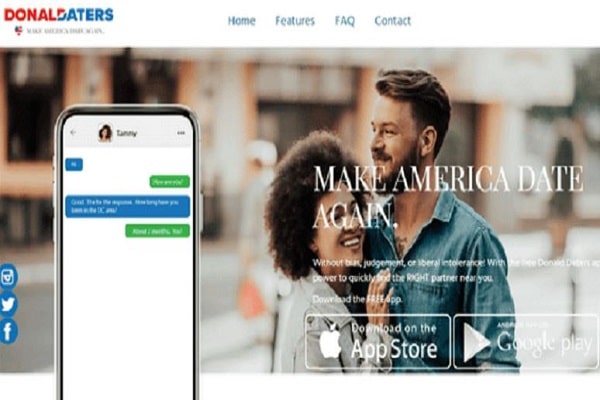 According to Dazed, only days into its official launch, Donald Daters has failed in its bid to make "America Date Again". Instead, the dating app has leaked its users' personal information.
The dating application is for people that support Trump and hold it as a requirement for finding the right love match. It became available to the public on all android and apple devices last Monday (October 15). The app soon became called out for holes that left its users' data prone to theft.
A French security researcher called "Elliot Alderson", found the dating app for Trump lovers' open database index, and displayed his findings in a tweet, tagging Fox News and Donald Trump himself.
Hi @FoxNews and @realDonaldTrump supporters,

You should not use this app. In 5 minutes, I managed to get:
– the list of all the people registered
– name
– Photo
– personal messages
– token to steal their session

Thread ⬇️ https://t.co/72KdNJTrmk

— Baptiste Robert @[email protected] (@fs0c131y) October 15, 2018
According to Donald Daters the platform, "is a new way to meet (other young conservative) people without being afraid of talking politics." Fox News hailed it as space where "users can chat for free when a match is mutual, block any potential liberals that troll them – Donald Daters is open to everyone."
Baptiste Robert aka 'Elliot Alderson', displayed a preview of some of the "private" information he got from the website, as well as a concept video of how he was able to access the 1,600 plus Donald Daters account holders and its numerous chat rooms.
Despite the promises of maximum security on the site's home page, TechCrunch confirmed that a "Firebase data repository, which was hardcoded in the app" made it a possibility for databases belonging to users to be downloaded and exposed.
The founder of Donald Daters, Emily Moreno, said of the breach in a statement, "We have taken swift and decisive action to remedy the mistake and make all possible efforts to prevent this from happening again."
Feature image: Donaldaters.