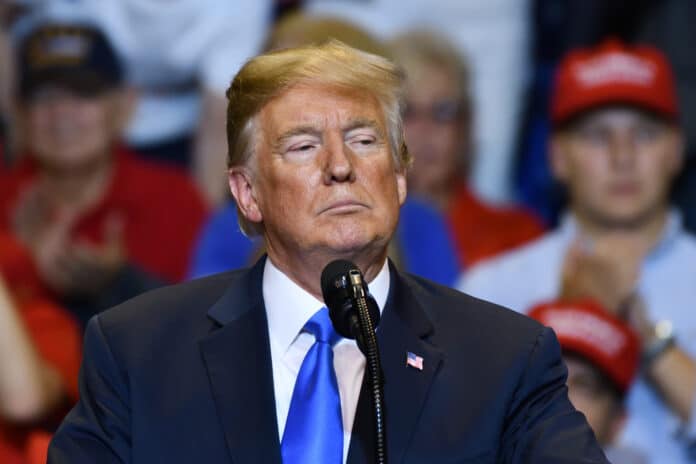 A Pennsylvania court has given President Trump his marching orders. The President had his attempt to invalidate millions of mail-in votes dismissed on Saturday night. Judge Matthew Brann said that Trump's legal team had used "strained legal arguments without merit and speculative accusations" that were "unsupported by evidence".
The Trump campaign that voters in some counties had been allowed to cast provisional votes even though they had mailed them in. This warranted invalidating millions of votes, according to Trump. The judge was having none of it, in his 37-page decision. "In the United States of America, this cannot justify the disenfranchisement of a single voter, let alone all the voters of the six most populated state. Our people, laws and institutions demand more."
The Pennsylvania case was seen as the lynchpin of Trump's campaign to have the election results overturned. The President has launched 30 different legal challenges across various states in his attempt to block President-elect Joe Biden from taking office. Most of these cases have already been thrown out.
After the judgement was announced, Senator Pat Toomey of Pennsylvania, who had previously supported Trump's legal follies said, "President Trump has exhausted all possible legal options to challenge the result of the presidential race in Pennsylvania. President Trump should accept the outcome of the election and facilitate the presidential transition process."
Trump's still at it though. The President kept his tweetfest going over the weekend. High ranking Republican representative Liz Cheney asked the President to provide evidence or concede the election and allow the transition process to begin. But the President tweeted back "Sorry Liz, can't accept the results of an election with hundreds of thousands of fraudulent votes cast, enough to easily flip the Election."
The President went on to query the fact that President-elect Joe Biden is forming a cabinet. "Why is Joe Biden so quickly forming a Cabinet when my investigators have found hundreds of thousands of fraudulent votes, enough to "flip" at least four States, which in turn is more than enough to win the Election".
The President has demanded a second recount in Georgia. The first recount, done by hand, showed that Joe Biden won by over 12,000 votes. The results were certified at the weekend. The President is allowed a recount as the margin is so tight. However, no result, in the history of recounts in US elections has ever been flipped when the margin was as high as 12,000.