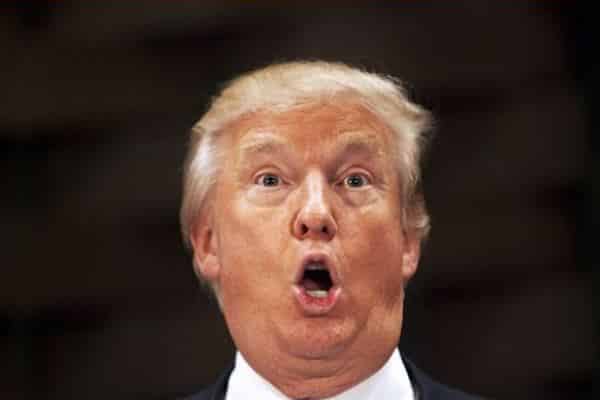 Donald Trump's visit to Ireland has been cancelled. The US president announced his intention to visit taking the Government by surprise, but in an about-turn so redolent of the main man himself, it seems the plans have been changed.
The President's trip, planned for November 12th after Armistice Day commemorations in France, will not now happen.
Trump had planned a trip to his resort in Doonbeg as well as meeting Taoiseach Leo Varadkar and President Michael D. Higgins. The White House had said the Irish visit would "renew the deep and historic ties between our two nations".
Mr Varadkar said there is a standing invitation for any U.S. president to come to Ireland and many have in the past. It is believed that no formal communication has been made to the Irish Government yet.
Labour Senator Aodhán O Ríordáin has welcomed the announcement that President Donald Trump has cancelled his intended trip to Ireland:
"Clearly the outpouring of objections to this visit has had the desired effect as President Trump has decided not to come to Ireland.

"The mishandling is this entire episode by the government has certainly shone an uncomfortable light on their real attitude to the international rise of the far right and how best to challenge it.

"Mr Trump is the face of hate, racism and division. The organisation I helped found – Irish Stand – has consistently criticized the hypocrisy of Irish-Americans supporting this man considering the immigrant history of the Irish.

"It must now be the absolute focus of all peace-loving democrats in Ireland to give whatever help they can to candidates in America who will challenge his regime in the mid-term elections this November"