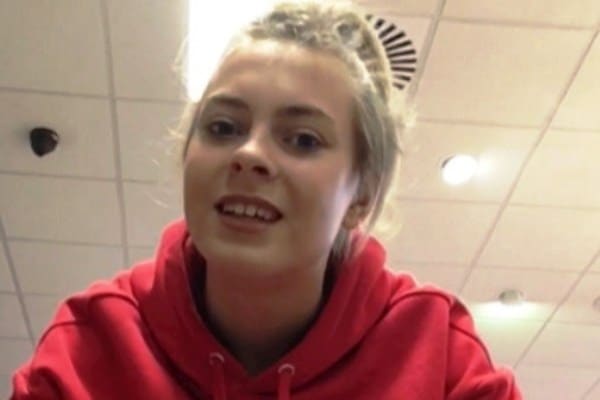 Two 14-year-old boys have been found guilty of the murder of Ana Kriégel in May 2018.
The jury found 'boy A' murdered her by causing severe and extensive injuries to her head and neck. He was also convicted of violently sexually assaulting her.
The second 'boy B' lured Ana from her home, knowing what was to happen to her as he watched the assaults and covered up afterwards.
The boys were 13 at the time and both pleaded not guilty. Prosecution alleged Boy A was already inside the abandoned house where she was lured to or in nearby field.
Three days later Ana's naked body was found inside in what was described as a 'dark, dirty room.'
Forensic analysis found Ana was struck several times with a weapon while lying on the floor in the disused premises in Lucan, Co. Dublin.
Her body was moved towards the back of the room where it was found. The jury was shown a stick and a large concrete block, both stained with Ana's blood. A ligature had also been looped around her neck.
The court were told that she sustained 60 areas of injury. Gardai became concerned about inconsistencies in the stories of the two boys. The discrepancies were confirmed with the procurement of CCTV footage.
Boy A denied ever being in the house. But forensic analysis showed that Ana's blood was in nine places on the boots he had been wearing.
Her blood was also found on a backpack in his house and on the contents he carried which included a home-made zombie mask, black gloves and a knee pad.
Boy A's DNA was identified in semen found on Ana's top. His DNA also on a swab taken from her neck and part of the ligature.
The prosecution told jurors, there was no explanation for these facts, consistent with innocence.
The jury found Boy B brought Ana to the house, knowing what his friend was going to do. He provided the tape found around her neck and participated in the cover up afterwards.
In eight interviews boyb was found to have changed his story at least nine times as gardai confronted him with evidence.
Eventually the boy admitted seeing Boy A choking and stripping Ana before, he said, he 'freaked out and ran away'.
He gave different versions to a friend, and earlier this year to a psychologist.
The trial lasted seven weeks and heard from more than 60 witnesses, eight of whom were also young teenagers.