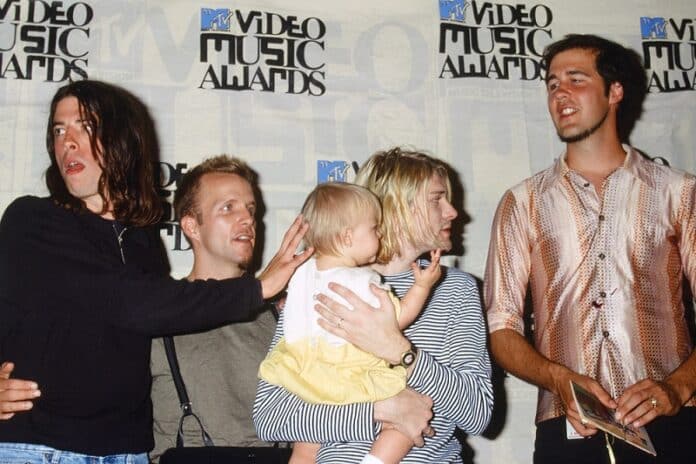 Previously unseen photos of Nirvana's early concerts in England have been shared and made public.
Photographer Richard Davis attended their show at Manchester Polytechnic Studios on Tuesday, October 24, 1989. It was Nirvana's second UK concert at the time. Chad Channing was drumming for Nirvana as Dave Grohl hadn't joined the band yet.
Davis reviewed the concert for photography magazine Pulp. His pictures from that night were never published, but during lockdown, he found them and has now shared the photos and discussed them with Manchester Evening News.
"For years I was convinced that someone had nicked the negatives. But about two months ago I was going through my kids stuff and found it among the old primary school photos. I looked at it and thought Oh my God, I thought I'd lost them."
"I didn't know much about Nirvana at the time. I'd heard a couple of songs off Bleach, but I was a big fan of Sonic Youth, Mudhoney and Dinosaur Jnr, so I knew it was going to be good."
He went on to add "The thing I remember most about the night was there was lots of stage diving. Punk had spitting, but Grunge's big thing seemed to be stage diving.
"Both bands were good, but the funny thing is I think if you'd have asked everyone who was there that night who was going to be the bigger band and go onto global stardom, I think most would have said Tad."
Davies had the chance to interview Nirvana, but turned it down.
"I laugh about it now, but afterwards one of Nirvana's team asked me if I'd like to interview the band and I turned them down because I was knackered."
He went to add "A few weeks later I interviewed Mudhoney. It was interesting because they were very much aware of Manchester and what was happening in the city at the time, but they just didn't get it. It just didn't connect with them for some reason."
You can view the photos here.