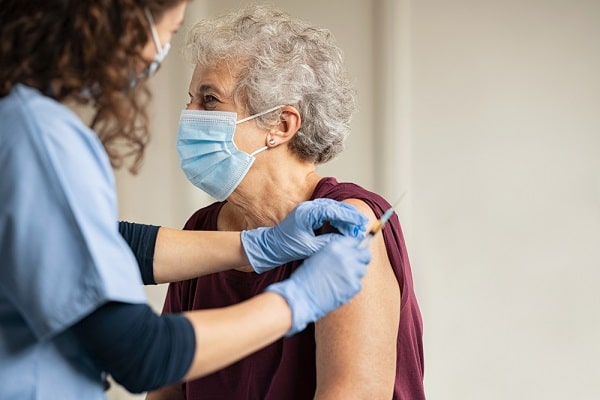 The Oxford-AstraZeneca vaccine is still awaiting approval from the European Medicines Agency, but a health expert thinks securing early deliveries can save the government up to four weeks.
Professor Tom Cotter of UCC School of Biochemistry said the move is a sign of the Government being "proactive" and will go a long way to helping them achieve their target of 100,000 vaccinations a week. The government's aim is to enable GPs, pharmacies and vaccination centres to prepare for administering the vaccine, as soon as it is approved.
A meeting will take place at the end of the month where the European Medicines Agency will consider authorising the vaccine for use across EU member states, with a final decision expected to come on January 29th.
Prof Cotter said trying to gain early access to the vaccine could help the government save time in waiting to order deliveries after the approval. In an interview with the Irish Sun Cotter said this is a sign that the Government are trying to be proactive in this.
"They are usually playing catch up all the time. But, in fairness, we're doing quite a good job because a week ago, we were near the bottom in terms of vaccine doses administered by EU countries, and now we're at the top of EU countries, which is really good.
"Approval from the EMA is probably going to come in the last week of January. So if we can get the vaccine ahead of time, then we can have everything in place and ready to roll out with the new vaccine the very next days.
"So, there's no delay following the approval of the vaccine. If we were to wait until it was approved to act that might cost us four weeks or so between waiting for orders to be processed and delivered and then distributed around.
Minister Donnelly said the early delivery of doses would mean Ireland could begin rollout right away once the vaccine gets the all-clear.
"What I would like to see if it's possible," said Donnelly "is that we get the AstraZeneca vaccine into Ireland and ideally into all of the GP surgeries, into all of the pharmacies, so that the moment the EMA and the European Commission authorise it I then have to sign a statutory instrument that authorises use in Ireland and we get vaccinated straight away."
Although, Donnelly has warned that the acquisition of the vaccination doses before its formal approval is "in no way certain", saying it "may or may not be possible", but he said that "every day counts".
Ireland is entitled to 3.3million doses of the AstraZeneca jab under the EU agreement. Minister for Health Stephen Donnelly has said there will be nearly half a million COVID-19 vaccine doses by the end of the of March, with scope for more depending on future approvals.