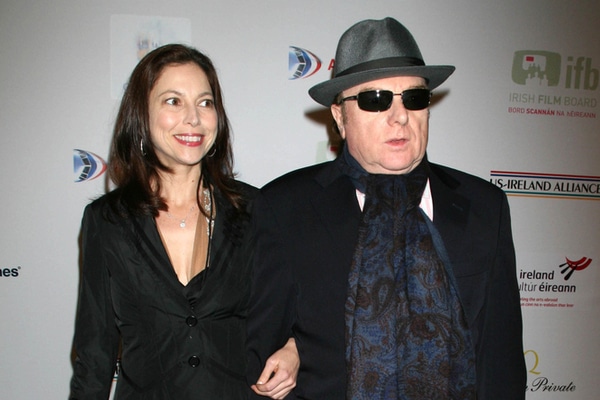 After spending much of the past year moaning about the lockdown, Van Morrison is now expressing anger at Northern Ireland's reopening of live venues.
Concert venues and theatres in Northern Ireland have been given permission to reopen their doors from 6pm on Tuesday. After a year of campaigning against the lockdown, you might think this news would be welcomed by Van Morrison.
Instead, the crotchety singer-songwriter has called the decision a "kick in the teeth."
Van Morrison's frustration is with the timing of the announcement, which came too late for him to reschedule six cancelled sold-out gigs. The singer was meant to play two performances at Belfast's Ulster Hall last weekend and a further four at the same venue this coming weekend.
"Once again the Northern Ireland Executive have been shambolic in their approach to lifting concert restrictions," Van Morrison said in a statement. "The announcement has come so late in the day that it's a kick in the teeth. Cancelled concerts that were planned for this week, could have gone ahead. Regrettably like many other sectors, there's been no advance warning, no plan or roadmap for the industry. Stormont have lost the confidence in the public and are clearly deaf to our industry when making decisions."
"It's time for a real plan and real leadership," the Moondance singer stated. "I have tried to be constructive over the past sixteen months, engaging with government to propose practical suggestions as to how we bring back live music events based on robust individual health and safety risk assessments."
Van Morrison compared Northern Ireland's restrictions unfavourably with the rest of the UK.
"This week, I played the York Barbican in front of a live audience but I can't play in my hometown to a limited audience," he griped. "We now have the most draconian restrictions of any region in the UK."
The singer repeated his controversial claims that the restrictions of the past year and a half weren't based on any scientific evidence.
"Where is the scientific or medical evidence to support such measures?" he asked. "After over a year, they still haven't provided the evidence."
Last month Van Morrison was forced to cancel several gigs at the last minute due to concerns over COVID safety. This led to him ranting onstage, calling Northern Ireland's Minister of Health Robin Swann "dangerous."
Throughout the pandemic, Van Morrison has been one of the most high profile opponents of the global lockdown. Last year he released several songs protesting against the lockdown, which he compared to fascism.