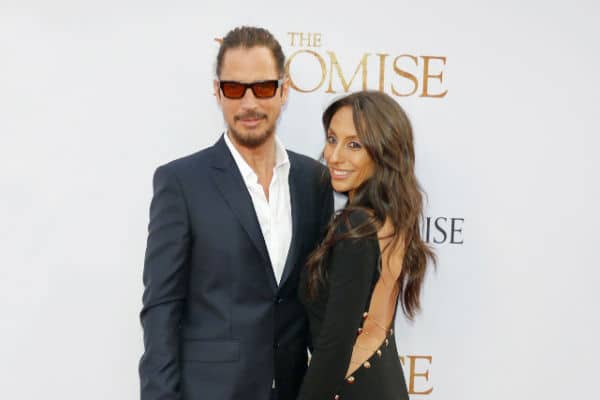 Would you like to listen to the article instead of reading it?
The widow of late Soundgarden frontman, Vicky Cornell has settled her longstanding legal dispute with the remaining members of the band, and will release their final recordings.
This legal dispute dates back to 2019, when Vicky Cornell filed a lawsuit against the bandmembers and their manager, where she alleged that they witheld several unreleased Soundgarden tracks.
She claimed that these tracks had entitled her to "hundreds of thousands of dollars" in royalties.
After that lawsuit was thrown out by a judge due to lack of evidence, Cornell filed another lawsuit against the band, alleging that they had attempted to buy her stake in the band for a "ludicrously low" price.
Elsewhere, the Soundgarden bandmates of Kim Thayail, Ben Shepard and Matt Cameron had claimed that Vicky Cornell had locked them out of the band's social media accounts, by changing the passwords.
They asked a judge to demand Cornell hand over the new passwords, or release a statement saying "Soundgarden has temporarily suspended its official social media accounts due to pending litigation". 
"amicable out of court settlement"
However despite the ensuing legal hostility of the last few years, a new statement has been released, stating that Cornell and Soundgarden have called a truce, and the final recordings from the band will be released.
"The reconciliation marks a new partnership between the two parties, which will allow Soundgarden fans around the world to hear the final songs that the band and Chris were working on", the statement read.
"The two parties are united and coming together to propel, honour and build upon Soundgarden's incredible legacy as well as Chris's indelible mark on music history – as one of the greatest songwriters and vocalists of all time". 
Chris Cornell died from suicide in 2017. Last year, fresh tributes were paid to the late Soundgarden frontman on the fifth anniversary of his death. See more here.