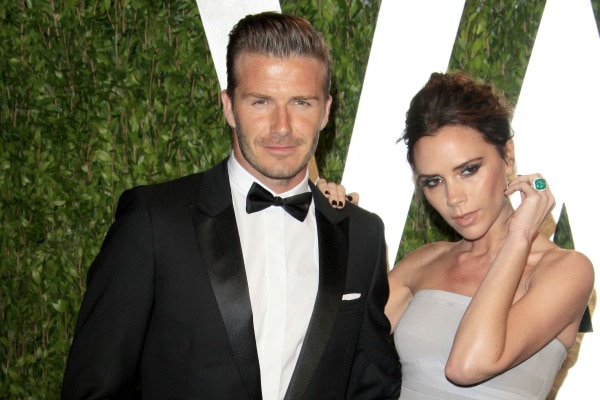 Would you like to listen to the article instead of reading it?
The much anticipated Netflix documentary 'Beckham' exploring the life of former footballer David Beckham will hit the streaming service today.
The four part documentary, will look at "his humble working-class beginnings in east London" to the "immense ups and downs" to his "rollercoaster" life.
It will also show the couple speaking about how they met.
Yesterday (October 3), the documentary premiered in central London, which was of course attended by Posh and Becks, along with their children Brooklyn, Romeo, Cruz and Harper, along with Romeo's wife Nicola Peltz, and Brooklyn's girlfriend Mia Regan.
The first teaser clip was dropped last month. Check it out here.
Victoria Beckham On "the hardest period"
'Beckham', also shows Victoria Beckham speak about the "hardest period" of her marriage to David.
This "hardest period" saw David Beckham face allegations that he had had an affair in 2003. The woman who he allegedly had the affair with was never named.
Beckham was playing with Real Madrid at the time.
"It was the hardest period because it felt like the world was against us", she said. "Here's the thing — we were against each other if I'm being completely honest".
She continued, "You know, up until Madrid sometimes it felt like us against everybody else but we were together, we were connected, we had each other".
"But when we were in Spain, it didn't really feel like we had each other either", Victoria added. "And that's sad. I can't even begin to tell you how hard it was and how it affected me. It was a nightmare".
The documentary also shows David Beckham addressing the accusations.
"There was some horrible stories which were difficult to deal with", David said. "It was the first time that me and Victoria had been put under that kind of pressure in our marriage".
The couple have been married since 1998.