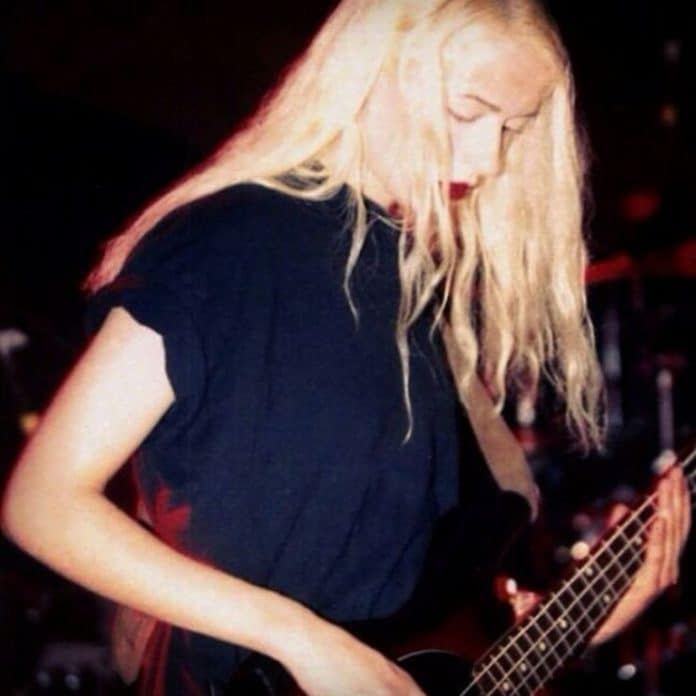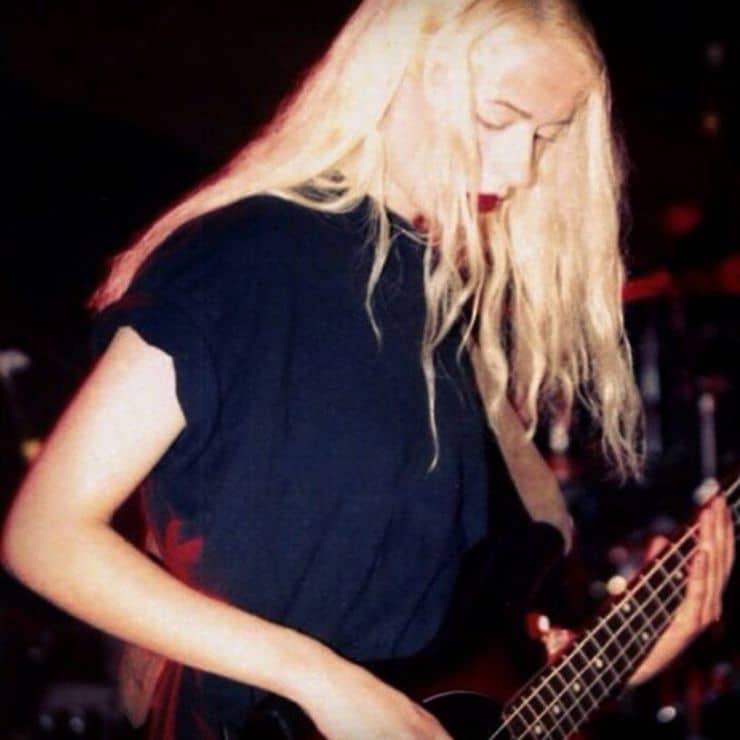 Smashing Pumpkins frontman Billy Corgan has opened up about why reuniting with former bassist D'Arcy Wretzky would have alway been problematic, saying that it would have been like a 'shitty reality show'. Speaking in a new Beats 1 interview with Metallica drummer Lars Ulrich, Corgan explains his position on D'arcy. It's available to watch below.
The Pumpkins are working on new music after reuniting nearly all of the original line up: guitarist James Iha and drummer Jimmy Chamberlin recently returned to the group. There's been a long running spat between Corgan and original bassist D'arcy Wretzky over reuniting.
The Pumpkins' former bassist shared screengrabs of an apparent conversation with Corgan in which they discussed the chance of her rejoining the band. The conversation seemed to contradict Corgan's side of the story.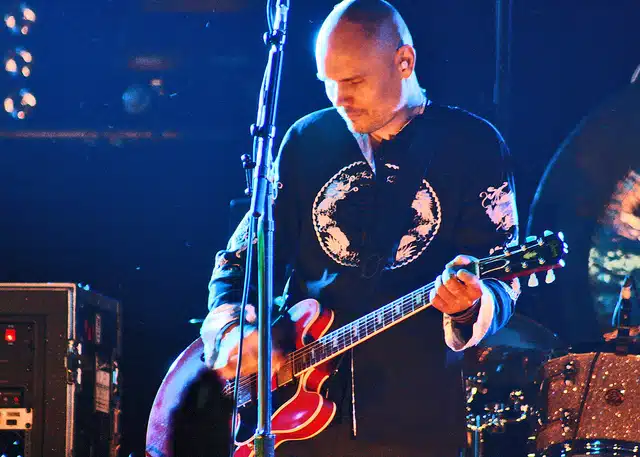 'Being in a band is like being in a family [we] had such intense experiences together' Corgan went on to claim that he had 'spent two years repairing my relationship' with Wretzky and that he still hasn't 'been in a room with her for 19 years'. Describing their phone calls as 'very pleasant', Corgan said that 'only when it became obvious that it wasn't the way she wanted it to be, it turned into this thing that turned very reminiscent of the past'.
Corgan ellaborated on his feelings about D'arcy, 'If you're really not passionate about what you do and you're not passionate about providing that passion to fans by extension and saying, 'Look we really love what we do and we want to share this with you'. If that relationship is not at the heart of what you do, then what are you doing?
'The thing that keeps you on the rudder is the music and the fact that somehow when the three of us come together, this magical thing happens that's bigger than me, and I have no problem admitting to that. And if that's not your guiding principle, then it's a shitty reality show. And we don't want the shitty reality show, we really don't. We'd rather just stay on the music, and if we can do that, great.'