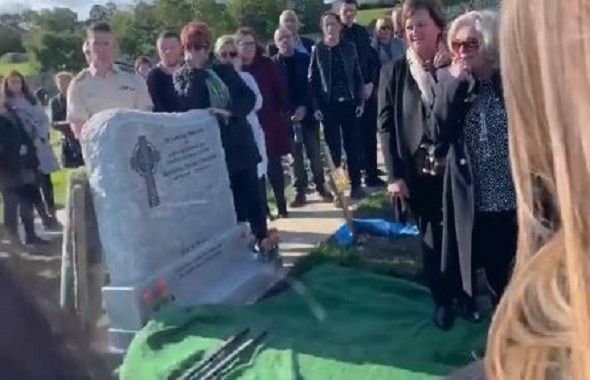 A video filmed at a Dublin graveyard during a Granddad's own burial has gone viral across the world. Shay Bradley planned his very own 'funeral prank' before he passed away.
Bradley, late of Walkinstown became famous after a clip of his message from beyond the grave went viral. Recorded during his own funeral, the video has been seen by thousands.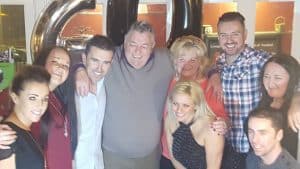 According to Dublin Live, he clip shows mourners gathered around the open grave who are just finishing up applauding as bagpipe music begins.
The music comes to an end and a man can be heard saying "hello" while energetically knocking on what sounds like the inside of the coffin.
Shocked family and friends are left stunned as Shay begins to roar "let me out" from pre-recorded audio being through a speaker. Grief turns to laughter when the beloved Granddad can be heard saying:
"It's dark in here. Let me out. I can hear you! Is that the priest I can hear? I'm in the box, can you hear that?"
The south Dublin native delivers a swan song as he serenades the crowd shortly before the video ends.

His daughter, Andrea posted the video on Facebook saying: "My dad's dying wish, always the pranksters, you got them good Poppabear and gave us all a laugh just when we needed it!! I will love you forever #shayslastlaugh."
Shay was buried on Saturday to St. Kevin's Church, Kilnamanagh and afterwards to Bohernabreena Cemetery.
Image: Bradley Family Couretsy Andrea Bradley