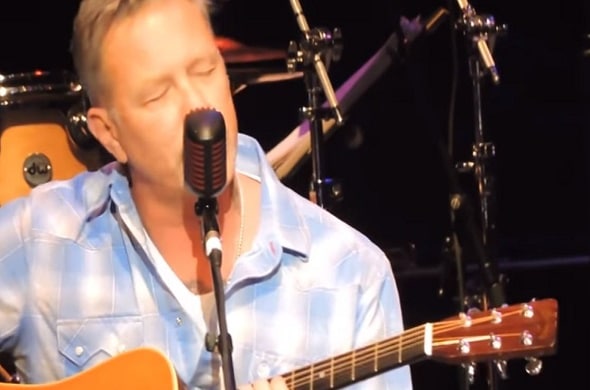 James Hetfield treated crowds to a special tribute to the late great Eddie Money on Thursday night.
Hetfield, who had just returned from rehab, graced the stage for an acoustic performance of Money's hit "Baby Hold On",
The Beverly Hills charity show was called "A Star-Studded Tribute to Eddie Money" and according to CoS, Hetfield wasn't on the bill and received rapturous applause when he appeared.
From there, Hetfield performed a heartfelt version of "Baby Hold On", before unleashing his familiar vocal growl by the end of the tune.
This was Hetfield's first performance since he went rehab back in autumn. Metallica were forced to call off their tour of both Australia and New Zealand so the singer take on his battles addiction.
Proceeds from the benefit aided the USC Eddie Money Cancer Research Fund.