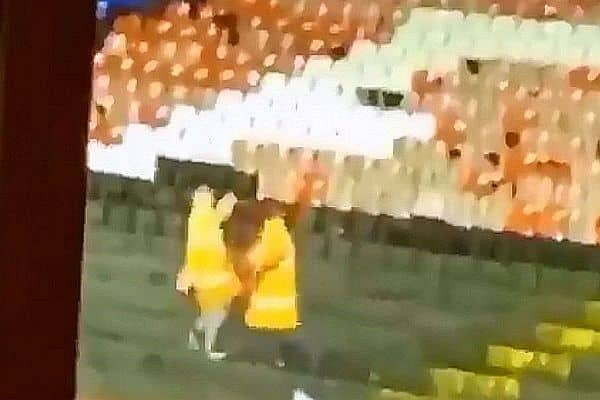 Two luminous figures got into a bit of a tussle last week. The video was shot at Friday night's match between Shelbourne and Dundalk in Tolka Park in Drumcondra.
According to Dublin Live, the video was actually two ball boys in massive jackets playacting in an effort to keep warm.
The clip reveals the pair in oversized high-vis jackets, having a scrap at the Ballybough side of Tolka Park trying to stay warm on a blustery night in north Dublin.
Fan website Lansdowne Road shared the footage on their Facebook page under the caption, '2 STEWARDS punching the head off each other at TOLKA PARK'.
— Phil (@PhilipOR1992) February 21, 2020
One fan remarked: "Seen them last night, they were having the craic in the pissings of rain. Fair play to them!"
And a second added: "They were two ball boys messing with each other." And a third fan on the page joked: "Better than the McGregor fight."
That has to be these fellas dressed up pic.twitter.com/bmOnT3DZjY

— Stephen Anthony (@qpruleok) February 22, 2020
 Shelbourne confirmed via the outlet it was in fact "two ball boys in adults' jackets".