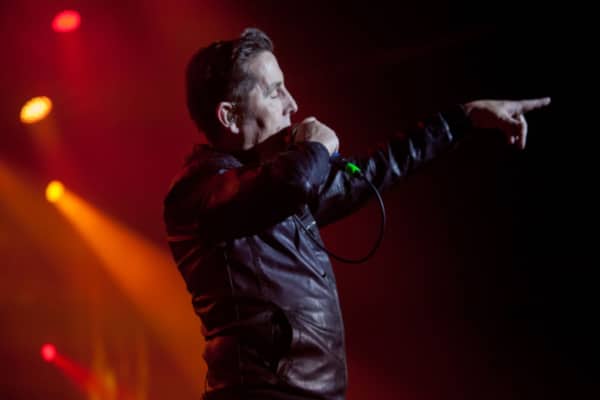 Aslan and their work the Red Cross to unite members of the Ukranian commmunity to record a charity single are to become the subject of a brand new Virgin Media documentary next week.
This charity single 'This Is For Ukraine', is a take on Aslan's 1986 hit 'This Is'. It will also be performed by Aslan and the new choir.
All proceeds are to go towards various charities in Ireland and Ukraine and their work in assisting those impacted by their ongoing conflict with Russia.
You can also download the track here.
Meanwhile, proceeds from this documentary will also go the Ireland for Ukraine charity. This is a united reponse from Irish media organisations supporting those affected by this war.
The documentary will also tell the stories Ukrainian immigrants who have arrived in Ireland recently.
"We wanted to do more with our song" – Aslan
Having performed the track live, Aslan released a statement which explained how the subsequent documentary came about.
"This project began from our performance on The Late Late that was dedicated to the people from Ukraine. Following this, we felt we wanted to do more and with our song This Is, we made contact with the Irish Red Cross Ukraine Crisis Appeal with the idea of forming a choir which would be made up of the refugees from Ukraine and recording THIS IS….for Ukraine with them". 
They also added, "The experience was so emotional in many different ways for us all. We have met so many amazingly brave people from the Ukraine and to hear their own personal experiences is heart-breaking and then to have the privilege of working with these amazing people and see them smile, dance and sing! It was so uplifting. We have to remember, their war still exists and is not over. We need to continue to support in every way we can". 
Their frontman Christy Dignam also released a solo album last year. 
"An incredible journey"
Head of fundraising for the Irish Red Cross, Charlie Lamson praised Aslan and their song, calling it "beautiful".
"This has been an incredible journey with Aslan as well as our friends in the Ukrainian community here in Ireland.  The song is absolutely beautiful. But is made stronger by the incredible contribution of the Ukraine choir that supported the group.  With so much suffering, it was so moving to see everyone come together in this moment of peace and hope", he said.
Denise Charlton who is the Chief Executive of the Community Foundation, also claimed that Aslan and the choir have captured the "heart of the nation".
"Aslan and the choir of people from Ukraine look set to capture the hearts of the nation. 'The documentary detailing the making of 'THIS IS…..for Ukraine' promises to be an emotional television event which no doubt will in particular strike a chord with Irish communities welcoming people seeking shelter and safety. 'Ireland for Ukraine' is actively supporting refugees arriving into our country, money raised is being used to provide clothing, food and shelter as well as longer term supports such as access to education, training and work. On behalf of all our partners I want to thank Aslan for this huge act of generosity". 
See the website for more.