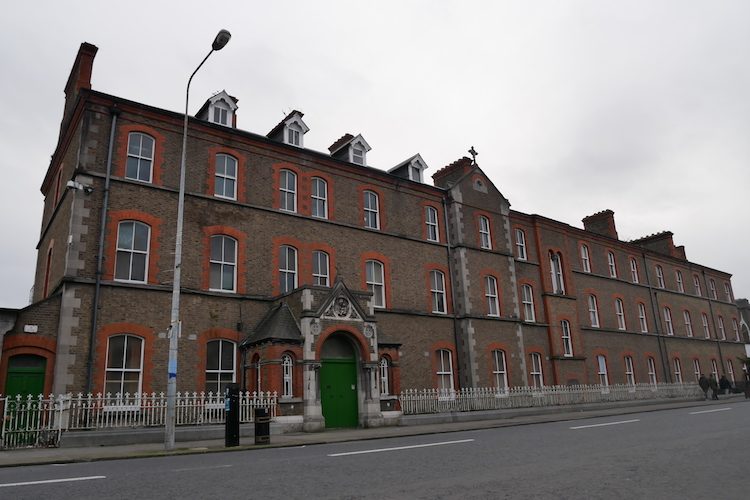 A major vote is set to take place at Dublin City Council, as 63 councillors will vote to determine the fate of former Sean McDermott Street Laundry. The debate is based on whether to halt the proposed sale of the site to a Japanese hotel group for 14.5 million, or to establish a training centre and heritage site that pays tribute and depicts individual accounts of those who experienced the horrors of institutional and clerical abuse in the country.
Former residents of the Magdalene Laundry have formed a collective in protesting to preserve the site and utilize the space for an interactive museum, so future generations can gain a greater understanding of the horrific clerical abuse that existed at these institutions. Delia Hanney, previous resident of Sean McDermott Street Laundry, believes that it is imperative for "generations to come and see the machines and instruments on display and then have a memorial garden so we never forget what happened; it should be something useful; definitely not a hotel".
Jane Conlon, former resident at the laundry, was a victim of rape and physical abuse by notorious paedophile priest, Bill Carney. Following her testimony for the Murphy report on clerical abuse, which detailed over 30 rape and abuse by Carney, Ms Conlon said that the report's release aided her healing process, as people finally believed her about the dreadful abuse she suffered. Ms Conlon stated:  'Why would you want a hotel? Leave it here. Make a museum. Don't take it down; why would you need another hotel, when this is more important."
Deirdre Cadewell, clerical abuse victim who also endured institutional violence at Sean McDermott Street Laundry, has opposed the introduction of a hotel at the site, claiming: "we need an interactive museum for this generation, and the next generations to see what it was like for women and girls. We had thousands in support of us with Dublin welcomes the Magdalena's."
She continued, stating: "Stick to your guns and do the right thing. Putting a hotel won't do anything for the inner city. Utilise the space, there's lots of land and space. It's a memory for people who were abused. It would be nice if people who were sent away to the US and elsewhere to come back and see it. A statue won't cut it."
It is reported that just one vote is required to conclude what will happen to the site. Sinn Fein reportedly has six votes in the council. Thus far, the party has not disclosed information of their position on the issue.