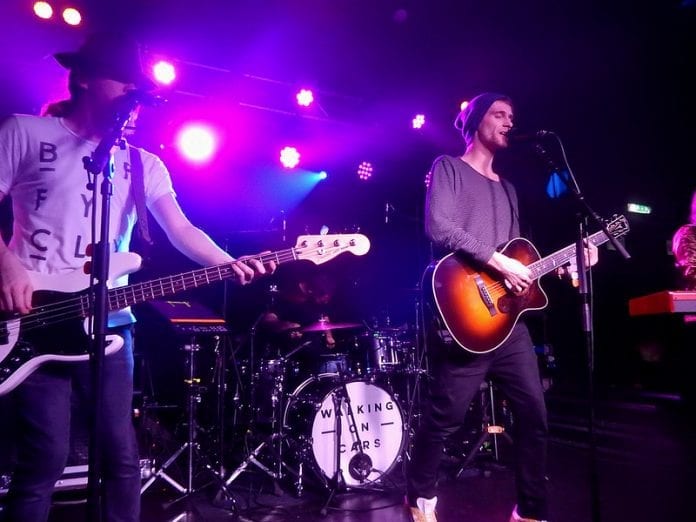 Great News for a Tuesday morning! Walking On Cars have just announced dates at three cool Irish venues this summer.
The Dingle natives will start at Dublin's Royal Hospital Kilmainham Jail on June 24th, head down to the rebel county for Cork's Live at the Marquee on June 26th and top it off with a gig at Belfast's Custom House Square on August 12th.
They announced their upcoming dates via their social media this morning but had been hinting at the tour with some really cool graphics over the last few days.
Lucky Nova Listeners will have a chance all this week to get their mitts on tickets for the band's Kilmainham gig. Tune in to the Pat Courtenay In The Afternoon, he will be giving away in a pair of tickets each day this week, before they go on sale this Friday at 9am.
The five school friends, Patrick Sheehy (singer/lyricist), Sorcha Durham (pianist), Dan Devane (lead guitarist), Paul Flannery (bass guitarist) and Evan Hadnett (drummer) released their debut album Everything This Way, which went straight to #1 in Ireland when it was released in January of last year and remained in the top ten album chart for 31 consecutive weeks.
Not only was it the only Irish album released in 2016 to be certified double platinum, but it is also the only debut album by an artist, Irish or International, released in 2016 to pass the incredible milestone.
Tickets go on sale this Friday March 31st at 9am from all usual Ticketmaster outlets.
Picture Credit:Drew de F Fawkes