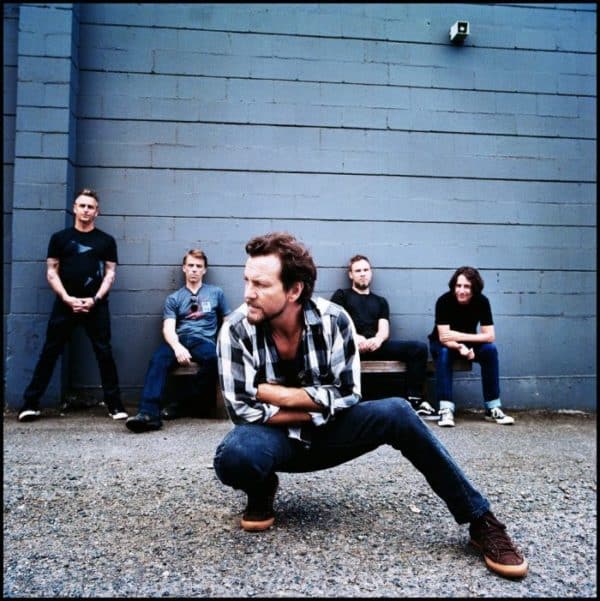 Pearl Jam's Mike McCready is coming up with some new jams while under self-quarantine amid the COVID-19 pandemic.
The guitarist has shared a video of himself strumming an acoustic guitar while sitting in his bathroom, where — as he puts it – he does his "best work."
https://www.facebook.com/PearlJam/videos/557032888502493/
"I'm just gonna play a little something for you, and see if it works out," McCready says, before launching into a few unplugged riffs.
"Be safe and stay inside if you can," he adds. "I'm not leaving this bathroom!!"
Last week Pearl Jam released their new album Gigaton, the first album for the band in seven years, which features the previously released singles "Dance of the Clairvoyants" and "Superblood Wolfmoon."
Pearl Jam was supposed to kick off a U.S. tour in support of Gigaton last week, but it was postponed due to COVID-19.