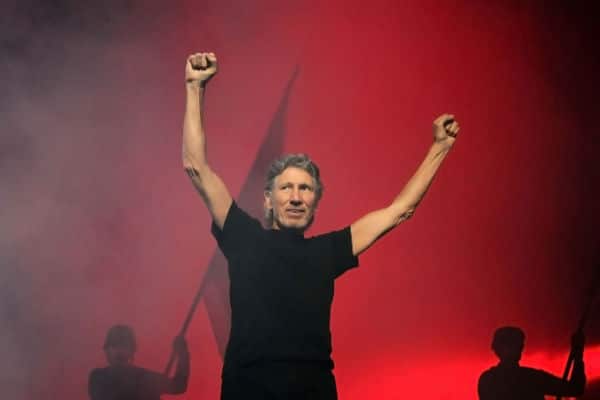 In a speech where he addressed the UN Security Council on his controversial views regarding the Russian invasion of Ukraine, Roger Waters doubled down on his recent comments, insisting that Russian invasion was "provoked". 
In a 16 minute address delivered to diplomats, Waters delivered more general anti war statements, as opposed to his recent marks which had condemned Russia's invasion of Ukraine.
"responsible
The speech received critcism from many diplomats, including Ukraine's ambassador, Sergiy Kyslytsya and Albania's UN rep, who had a subtle dig at Waters by praising his former Pink Floyd bandmate and current nemesis David Gilmour.
"Russia is responsible for its consequences," said the Albanian diplomat. "As a famous rock band, Pink Floyd, said in their uplifting, iconic song 'Hey Hey Rise Up': 'Our beautiful Ukraine is in sorrow, and we will raise it up and we shall cheer for our glorious Ukraine". 
Waters and Gilmour are in the midst of a conflict of their own, after Waters threatened legal action against him and his wife Polly Samson.
Samson had previously called Waters a "Putin apologist". Find out more on this here.
"in the strongest possible terms"
While he did not refer to this feud, Waters addressed the council with this speech.
"The invasion of Ukraine by the Russian Federation, I condemn it in the strongest possible terms", Waters said. "Also, the Russian invasion of Ukraine was not unprovoked, so I also condemn the provocateur in the strongest possible terms. There, that's got that out of the way". 
Waters continued, "I read in the paper this morning some anonymous diplomat quoted as saying, 'Roger Waters to address this council — who's next, Mr. Bean?' Ha haha. Anyway, sorry for those of you who don't know, Mr. Bean is an ineffectual character in an English comedy show on television, so it's a penny to a pound the anonymous diplomat is an Englishman". 
"an ineffectual character"
Elsewhere, Roger Waters also claimed that he was representing 4 billion people from his homeland.
At other times, he put this figure in hundreds of millions that he was allegedly representing.
"Today our brief is the possibility of peace in the Ukraine with special reference to the arming of the key regime by third parties. … So what do the voices of millions have to say? They say, thank you for hearing us today", he said.
"We are many who do not share in the profits of the war industry. We do not willingly raise our sons and daughters to provide fodder for your cannon. In our opinion, the only sensible cause of action today is to call for an immediate ceasefire in Ukraine. No ifs, no buts, no ands, not one more Ukrainian or Russian life is to be spent, not one. They are all precious in our eyes". 
On his homeland, Waters also added, "My mother country England is, thank God, an empire no more. But in that country now there is a new catchphrase: Eat or heat. You can't do both. It's a cry echoing around the whole of Europe. Apparently the only thing the powersthink we can all (do) is perpetual war. How crazy is that?".
"So from the 4 billion or so brothers and sisters in this voiceless majority, who together with the millions in the international anti-war movement represent a huge constituency, enough is enough. We demand change. President Biden, President Putin, President Zelensky, USA, NATO, Russia, the EU, all of you please change course now and agree to a ceasefire in Ukraine today. That of course, will only be the starting point, but everything extrapolates from that starting point".