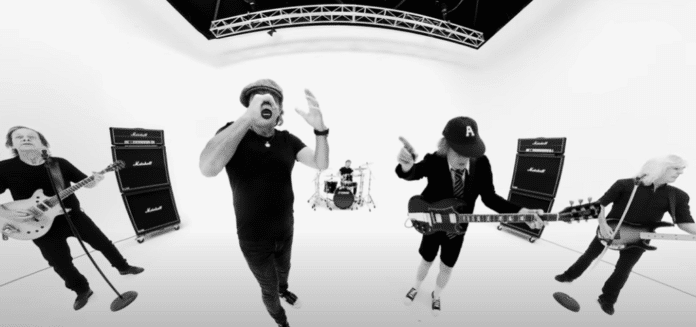 After closing out 2020 atop the charts in 18 countries with their worldwide #1 album POWER UP, AC/DC are kicking off the new year with a gift for their fans.
The band have unveiled a new video for the song "Realize."
The black and white-hued video showcases Angus, Brian, Cliff, Phil and Stevie doing what they do best: rocking out "together."
Confronted with the challenge of having the band in five different locations, the co-directors approached the video as a puzzle, calling on Habicht's expertise, and pieced each individual performance together to create a cohesive visual that shows AC/DC like never before.
You can watch the video below.
Crd: Sony Music Entertainment Ireland
Pic: Michael Esposito