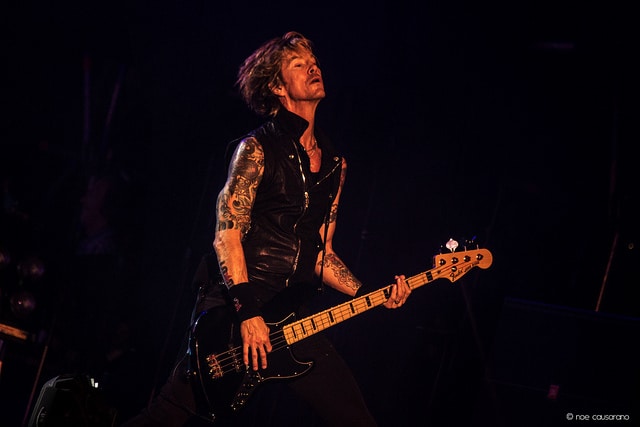 A new trailer has been released for an upcoming Duff McKagan documentary. It is called It's So Easy and Other Lies and is based on a memoir that Duff wrote back in 2011.
The new documentary film will be hitting the big screen this month, with the official title being It's So Easy and Other Lies: Live at the Moore. It documents Duff McKagan's life as he plays songs and reads from his memoir at the Moore Theatre in his hometown of Seattle, Washington.
The documentary uses a mix of interviews with the likes of Slash, Nikki Sixx, Mike McCready and more to tell McKagan's story, while also interspersing the film with live performances of important songs in his career as well as some animated sequences.
As well as the trailer being released for the new documentary, an additional clip was also recently released which features Nikki Six and Slash. Both of them talk about the time Motley Crue and Guns N' Roses toured together and what it meant for both bands.
As Slash says in the clip "There were two hellraising bands from Los Angeles. One had been successful for a while and one was on the way up, but we were from the same gritty street environment. And we knew each other, so it was cool."
Screenings of the new documentary start this month in a number of different cities across the US. The documentary will eventually be released on DVD after its theatrical run. You can check out the trailer and an additional clip from the film down below.
Photo Credit: Noe Causarano