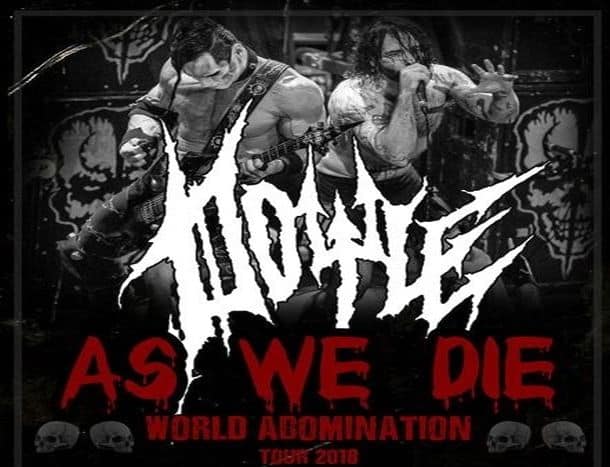 DOYLE, the legendary guitarist of The Misfits, has announced a date at The Bowery Dublin on July 14th as part of his 'As We Die World Abomination Tour'. Tickets are on sale now from The Bowery.
Doyle Wolfgang von Frankenstein is an American guitarist best known for his material with the horror punk band the Misfits and his own band eponymously named Doyle. Doyle, the younger brother of the Misfits bassist, Jerry Only, was originally a roadie for the band and was taught how to play guitar by lead vocalist Glenn Danzig and his brother. He joined the Misfits in October 1980 at the age of 16.
Fast forward to the year 2013 which saw the inception of Doyle's solo effort, named 'Doyle'. The band features Alex Story of Cancerslug on vocals, Dr. Chud of the second-era Misfits on drums, and "Left Hand" Graham on bass.
The debut album, Abominator, was released digitally through INgrooves/Fontana Distribution in July of that year. The album was independently produced and released by Doyle's own Monsterman Records. Doyle set out on the 2015 'Abominator tour' in March, hitting the road as an opening act for Mushroomhead. A year later it was announced that Glenn Danzig, Jerry Only and Doyle would perform together as 'The Original Misfits' for the first time in 33 years. They reunited for two headlining shows in September 2016 at the Riot Fest in Chicago and Denver.