Kind of…
The cast of Wayne's World have reunited for a special screening of the film, marking 21 years since its release.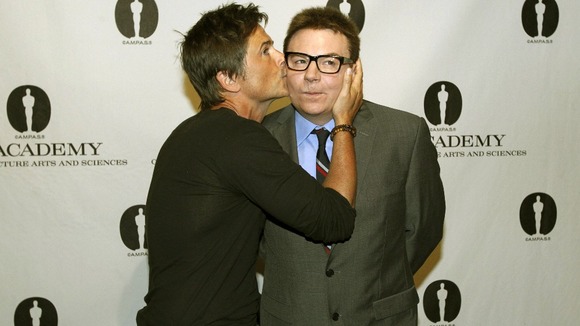 Mike Myers and Dana Carvey, playing two friends whose cable TV show becomes a runaway smash, were joined by fellow cast mates Rob Lowe and Tia Carrere (Schwiiiiiiing!) in Beverly Hills on Tuesday.
Alice Cooper also makes a cameo appearance in the film, playing himself.
One scene shows characters Wayne and Garth singing and head banding to Queen's Bohemian Rhapsody – a scene which went on to become one of the most iconic in Hollwood history.