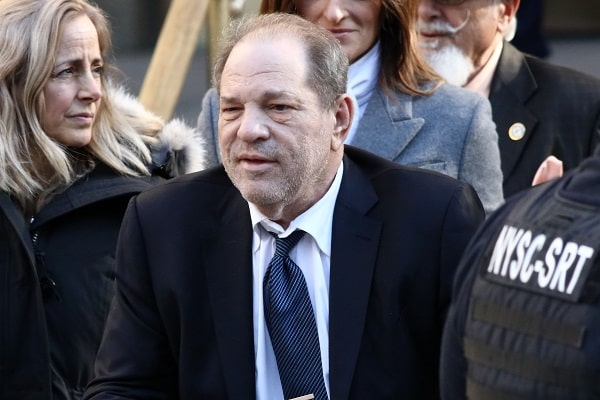 Former US film producer Harvey Weinstein has been sentenced to 23 years in prison for rape and sexual assault, at the New York supreme court having been convicted of two counts of sexual assault.
The judge imposed 20 years for a first-degree criminal sex act for forcing oral sex on a production assistant, Miriam Haley, in 2006. A further three-year sentence was handed down for third-degree rape.
The two sentences will run consecutively, so the 67-year-old will have to complete the terms of the criminal sex act before serving the rape sentence.
Both main accusers, and four other witnesses including The Sopranos actor Annabella Sciorra, Dawn Dunning, Tarale Wulff and Lauren Young were cheered as they walked into court, alongside Cyrus Vance, the district attorney of New York who led the prosecution.
Jodi Kantor and Megan Twohey, the New York Times reporters who broke the Weinstein story triggering the #MeToo movement, walked in and sat near the front.
Weinstein will now become part of the New York state department of corrections. He will be transported to a prison in upstate New York.
As part of his reception procedure, he will be required to have a shower and go through delousing treatment.He will then be made to sit through a suicide prevention video.
That is likely to be closely observed as New York is in a heightened state of tension after the financier and sex offender Jeffrey Epstein killed himself in a federal jail in Manhattan.
His lawyers have already indicated they will appeal the sentencing.Under New York law, Weinstein must file a notice that he intends to appeal with the state appeals court within 30 days, and an "appeal brief", within 120 days.
Authorities in Los Angeles are still pursuing an active criminal case against him relating to two incidents of alleged sexual assault in 2013. Several women are continuing to press civil charges against him.