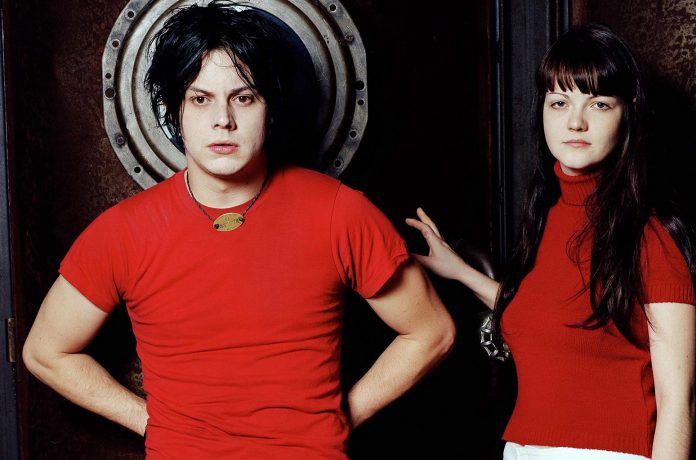 The White Stripes have released a new animated video for the fan favourite track 'Apple Blossom'. The band have also announced the track list for their upcoming greatest hits album.
Famous cartoonist Wartella uses a paper cut, silhouette style for the new music video. The typical White Stripes colour pallet dominates the video as well – red, black and white can be seen throughout it.
The video tells the story of a distraught woman who flees on a boat and washes up on an island that is only inhabited by a man in a lighthouse. As the man nurses the woman back to health, their love for each other grows. The video ends in a dramatic manner. You can watch it below.
'Apple Blossom' is one of 26 songs that have made the White Stripe's greatest hits album. The record consists of songs and hits that span their whole career from 'Seven Nation Army' to 'Fell in Love With a Girl'.
The new record is available from Jack White's record company, Third Man Records. You can pre order the album here. It is to be released on December 4.
The band said in a statement when the announced the album "We get that the idea of 'Greatest Hits' may seem irrelevant in the era of streaming, but we also wholeheartedly believe that great bands deserve a 'Greatest Hits'. The White Stripes are a great band with great fans and it feels like a greatest hits compilation from them is not only appropriate but absolutely necessary."
The White Stripes released an unseen live version of 'Ball and Biscuit' last month to celebrate the new album. They have also said that all of the their music videos on YouTube are to be upgraded to HD quality as well.
The White Stripes Greatest Hits Track list:
1. Let's Shake Hands
2. The Big Three Killed My Baby
3. Fell in Love With a Girl
4. Hello Operator
5. I'm Slowly Turning Into You
6. The Hardest Button to Button
7. The Nurse
8. Screwdriver
9. Dead Leaves and the Dirty Ground
10. Death Letter
11. We're Going to Be Friends
12. The Denial Twist
13. I Just Don't Know What to Do With Myself
14. Astro
15. Conquest
16. Jolene
17. Hotel Yorba
18. Apple Blossom
19. Blue Orchid
20. Ball and Biscuit
21. I Fought Piranhas
22. I Think I Smell a Rat
23. Icky Thump
24. My Doorbell
25. You're Pretty Good Looking (For a Girl)
26. Seven Nation Army