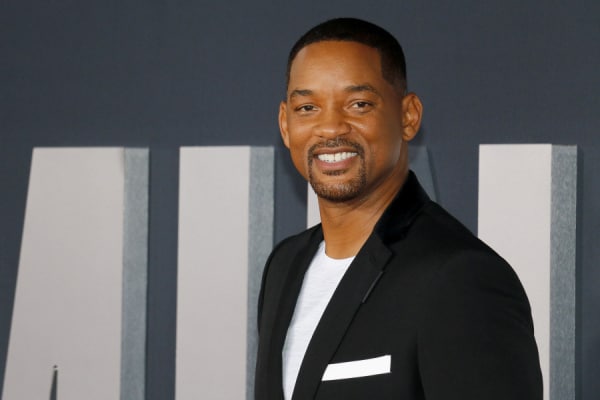 Will Smith is to return to acting for the first time since his much publicised Oscars spat with Chris Rock.
Reports have suggested that Will Smith has began talks to produce and star in the Sci Fi thriller Brilliance.
Should this materialise, Brilliance would see Smith reunite with co producer Akiva Goldsman, with the duo previously working together on I Am Legend and I,Robot.
The film would also see Will Smith star as Nick Cooper, the hero of Marcus Sakey's novel of the same name. Cooper is a federal agent, working for the Department of Analysis and Response.
"set in a future"
The film is to also see Sharmeen Obaid-Chinoy as director of a narrative feature for the first time.
Obaid-Chinoy has recently directed Ms Marvel. Her directing CV also boasts Oscar winning short documentaries A Girl In The River and Saving Face.
A description for this upcoming sci fi thriller also reads, "The Brilliance novel trilogy is set in a future where non-neurotypical people — demonized by society as "twists" or "abnorms" — are threatening the status quo of the "normal" population with their unique gifts. They are officially labeled as "Brilliants" and are carefully tracked by the government". 
Brilliance would represent Will Smith's first major acting role, since that very public row with Chris Rock at the Oscars earlier this year.
Will Smith walked onto the stage and slapped Chris Rock in the face at the ceremony, after Rock had made a joke about the Fresh Prince of Bel Air star's wife Jada being bald. Jada Pinkette-Smith was diagnosed with alopecia in 2018.
Back in July, Will Smith issued a public apology to Chris Rock for striking him, calling his behaviour "unacceptable". 
"I will say to you, Chris. I apologise to you. My behaviour was unacceptable and I'm here whenever you're ready to talk", Smith could be heard saying a video shared online.
He continued, "I want to apologise to Chris' mother. I saw an interview that Chris' mother did, and that was one of the things about that moment… I just didn't realise, I wasn't thinking about how many people got hurt in that moment".
"So I want to apologise to Chris' mother. I want to apologise to Chris' family, specifically [his brother] Tony Rock. We had a great relationship. Tony Rock was my man. And this is probably irreparable".