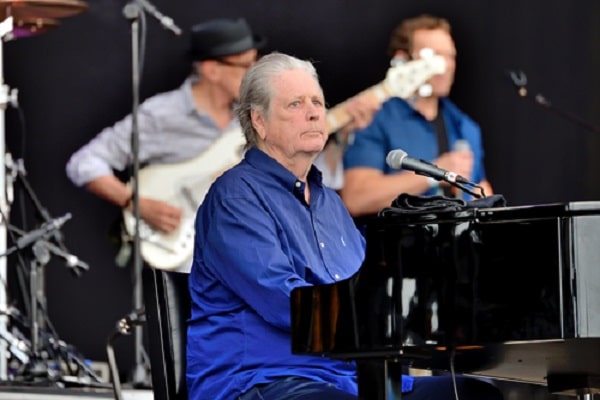 Former Beach Boys Brian Wilson and Al Jardine have said they had nothing to do with their old songs playing at a Trump fundraiser.
Since the band celebrated their 50th anniversary during a 2012 tour, Mike Love has toured as "the Beach Boys" on his own. He owns the legal rights to use the name for concert purposes. The singer's latest gig was at the US president's fundraiser over the weekend, one Brian Wilson and Al Jardine condemn.
The pair spoke about Love's Sunday appearance in Newport Beach, California.
"We didn't even know about it and were very surprised to read about it in the Los Angeles Times.''
"We have absolutely nothing to do with the Trump benefit today in Newport Beach. Zero''
According to the LA Times, tickets ranged from $2,800 per person to up to $150,000 for a couple to be considered "co-chairs'' of the event.
This is not the first time Love's use of the touring rights to the Beach Boys has caused a stir with his ex-bandmates.
Singer Wilson and guitarist Jardine also distanced themselves from Love's group last February when it performed for an international safari convention, where Donald Trump Jr. was the keynote speaker.
"This organization supports trophy hunting, which both Al and I are emphatically opposed to," denounces Wilson. "There's nothing we can do personally to stop the show, so please join us in signing the petition."
Love, a long-time Trump supporter, sang at an inaugural balls in 2017. Afterwards, the 79 year-old told Uncut magazine, "I don't have anything negative to say about the president of the USA."
"I understand there are so many factions and fractious things going on. The chips will fall where they may.
 "But Donald Trump has never been anything but kind to us. We have known him for many a year.''
Wilson and Jardine have recently toured together as well but performing Beach Boys music under Wilson's name.