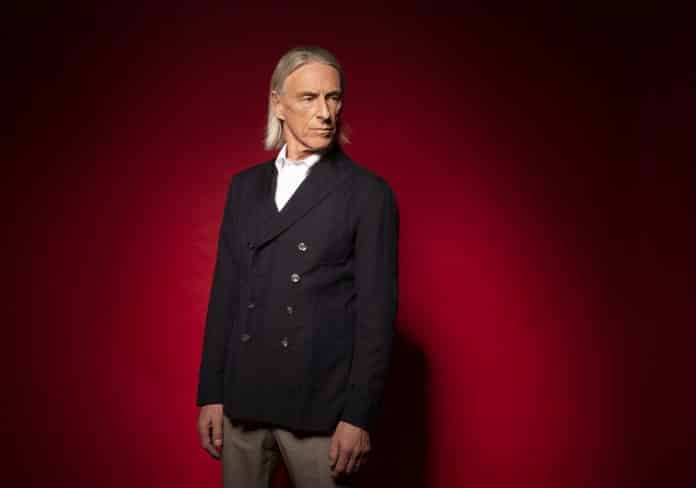 Paul Weller has released his 16th solo album since his self-titled debut in 1992, which comes in just under twelve months following June 2020's magnificent, chart-topping On Sunset.
'Fat Pop (Volume 1)' is Paul Weller's lockdown record and we are giving it away all weekend on Radio Nova!
During spring last year, after his tour dates were postponed, Paul Weller needed something else to focus on.
With many ideas for new songs stored on his phone, Paul started to record them on his own with just vocals, piano and guitar which he'd send to his core band members (drummer Ben Gordelier, Steve Cradock on guitar and bassist Andy Crofts) to add their parts.
Despite it being strange not being together, it kept the wheels rolling and sanity prevailing.
The band reconvened at Weller's Black Barn studio in Surrey when restrictions were lifted to finish the work with the shape of the album becoming clear to all.
Fat Pop (Volume 1) – Paul adding the "Volume 1" to keep options  open for a second volume in the future –  is a diverse selection of sounds.
Want a copy of the album?! Just stay tuned to NOVA all weekend for your chance to WIN!
If you are the lucky winner of 'Fat Pop (Volume 1)' from us you are also in with a chance of winning a super "Money Can't Buy" prize. You could bring three mates to see PAUL WELLER LIVE from your own private box at The Olympia Theatre on 10th  November. Tickets on sale now for that gig…yes a gig in 2021!
We will round up our Weller of a weekend, Sunday night at 6pm with something very special. The man himself here on Radio Nova going through the album track by track.
We will then follow this up with an amazing gig from a couple of years back; Paul Weller, Other Aspects LIVE at the Royal Festival Hall.
It's a Weller of a Weekend, all weekend here on Radio Nova
Tracklisting:
COSMIC FRINGES
TRUE
FAT POP
SHADE OF BLUE
GLAD TIMES
COBWEB / CONNECTIONS
TESTIFY
THAT PLEASURE
FAILED
MOVING CANVAS
IN BETTER TIMES
STILL GLIDES THE STREAM