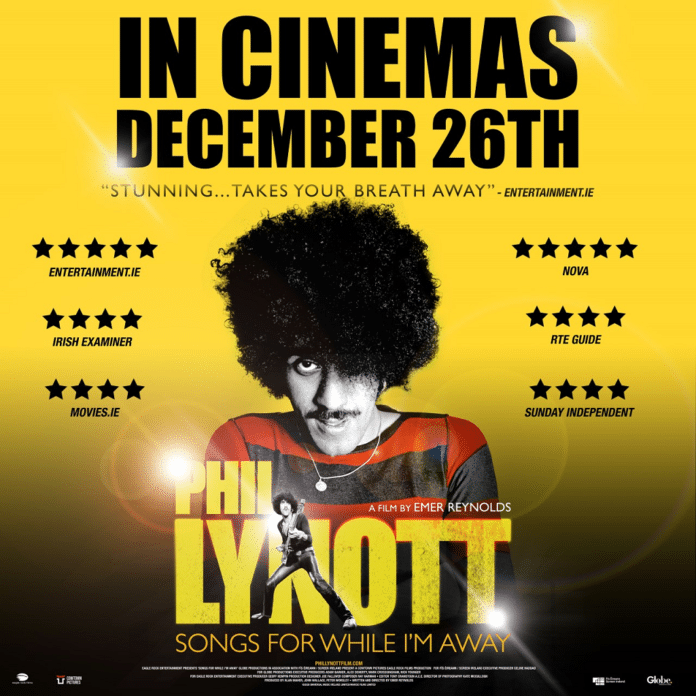 PHIL LYNOTT: SONGS FOR WHILE I'M AWAY hits cinemas nationwide from December 26th, but here at NOVA we want to send you to an exclusive screening before anyone else!
All this week on NOVA Lunch Break with Dee Woods from 1pm-3pm and NOVA Drive with Pat Courtenay from 3pm-7pm you could bag yourself tickets.
The screening takes place on on Wednesday December 16th at 7pm in The Stella Cinema Rathmines.
PHIL LYNOTT: SONGS FOR WHILE I'M AWAY is a feature documentary on the life and music of Phil Lynott, telling the story of how a young black boy from working class 1950's Dublin, became Ireland's greatest Rock Star.
As lead singer of Thin Lizzy, Phil Lynott was a songwriter, a poet, a dreamer, a wildman.
Told extensively through the words of Phil himself and focusing on some of his iconic songs, the film gets to the heart of Philip, the father, the husband, the friend, the son, the rock icon, the poet and the dreamer.
That's all this week ONLY on Radio NOVA!