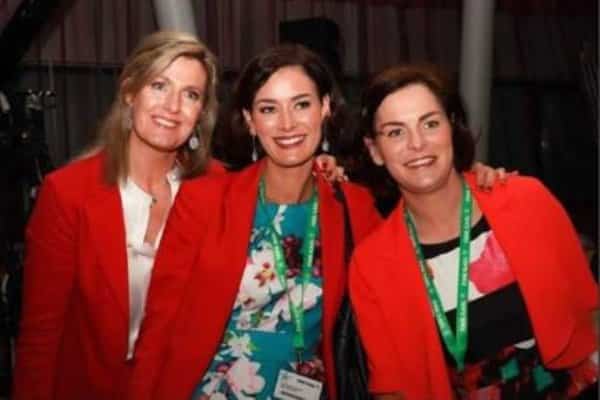 Fine Gael TD Kate O'Connell wasted little time in changing her Facebook profile image following her friend and colleague Maria Bailey's interview with RTE's Sean O'Rourke.
Kate's profile shown alongside her sister Mary Newman-Julian, and Maria Bailey had been unchanged since March.
However as the Irish Independent reports Ms. O'Connell decided at 10:32am exactly on Monday morning that she had to move to switch her principle photo on the social network.
It was a matter of mere minutes after her colleague Maria Bailey's cringeworthy interview on Today with Sean O'Rourke about her now infamous swing fall case against the Dean Hotel.
In the wake of that radio revelation, Ms. Bailey has since instructed her solicitors to withdraw the case against Dublin's Dean Hotel.
Fine Gael's viewpoint of her interview has been reportedly, one of disaproval, disquiet and sometimes anger.
It's understood that party HQ were unaware that Maria Bailey had agreed to do the pre-recorded interview prior to its broadcast.
Health Minister Simon Harris, her own cousin, described as "unfortunate" her defence of the compensation claim.
Charlie Flanagan, the Justice Minister said the interview was "ill-judged in both tone and content".
Social Protection Minister Regina Doherty said Ms Bailey did herself a "disservice".
Prior to the terrible mess that Ms. Bailey has found herself in, the Dun Laoghaire-Rathdown TD would have been pictured with Ms O'Connell many many times as great friends.
Kate O'Connell had also posed with Maria Bailey on the hustings for the local elections.