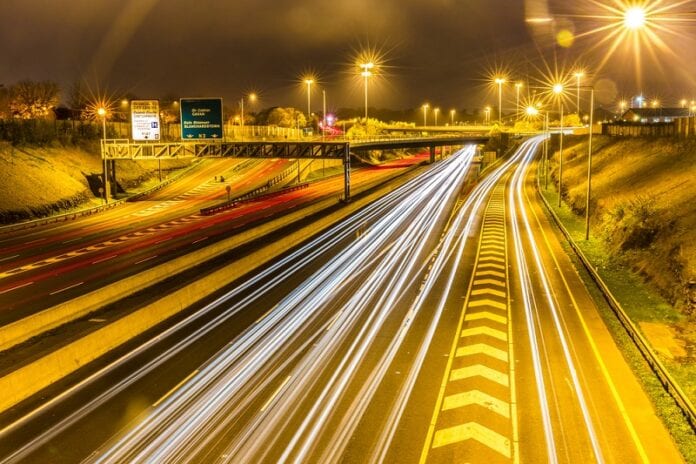 A woman has been arrested after a high speed chase with Gardaí that started in Ballymun, along the M50 into Bray and then back into Dublin.
The woman live streamed the chase on social media and multiple videos were shared across various sites last night.
In the footage, the woman can be seen taunting the Gardaí and listening to pop music. At one point she can be seen throwing what looks like a deodorant canister out of her window at the Gardaí.
The woman was driving a white Mercedes vehicle.
10 squad cars and eight Armed Support units were involved at different periods of the pursuit.
The Garda helicopter was also dispatched to provide support to the Garda vehicles on her latest movements.
The pursuit began shortly before 6pm last night on the Balbutcher Lane in Ballymun.
A statement from the Garda Press Office said officers took action after the woman failed to stop her car for Gardaí.
The press statement confirmed she was arrested for dangerous driving at Hampton Wood Drive in Ballymun shortly before 7pm.
Sources told the Sunday World:
"This was an extremely reckless incident which put every road user she encountered at risk, not to mention the gardaí involved."
In one video posted online, at least seven Garda cars were seen surrounding her vehicle when she stopped driving.
The chase ended at Hampton Wood Drive in Ballymun and she was then brought to Ballymun Garda station.
She has since been released and is expected in court at a future date.
No injuries were reported.
Gardaí in Dublin have been extremely busy recently as they are arresting people who attended Saturday's protest in the city centre.
Multiple arrests have already been made and more expected in the coming days.
For more information you can check out Radio Nova's report here.