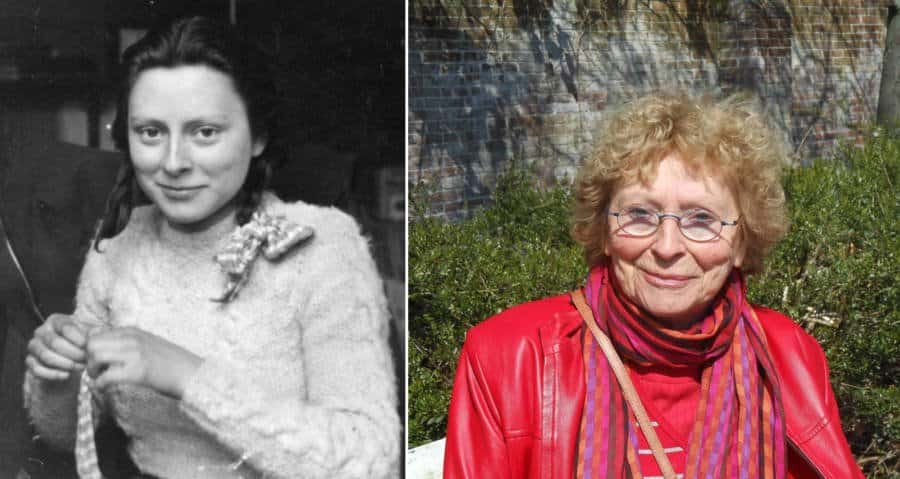 Freddie Oversteegan, a Dutch woman who used seduction tactics to execute Nazis during World War II, has died at the age of 92.
Oversteegan, who was part of the Dutch Resistance, was one of many women who resisted the country's occupiers by using a number of tactics to execute Nazis on the outskirts of Amsterdam. Both Freddie and her sister Truus were in their teens when they took up arms against Nazi officials and Austrian "traitors". The pair are most famous for their act of seducing Nazis in bars, convincing them to "go for a stroll" with them in secluded areas, where they shot and killed them. Oversteegan stated: "We had to do it. It was a necessary evil, killing those who betrayed the good people."
The pair contributed to multiple executions of Nazis on the outskirts of Amsterdam, where they rode around on their bikes with firearms hidden in their baskets. Freddie and Truus were overlooked by Nazi officials due to their innocent appearance, despite smuggling Jewish children across the country and occasionally out of concentration camps, as well as sabotaging bridges and railway lines. The Oversteegan family also hid Jewish refugees in the hull of a boat they used to live on, and later did so in their home.
During the Nazi invasion of the Netherlands in 1940, the sisters helped their mother distribute anti-Nazi pamphlets and plastered posters across the town in an attempt to prevent Dutch men from working in Germany. When asked in an interview about the Nazi occupation in the Netherlands, Freddie recalled her experience of the sheer horror of the Hitler movement: "I remember how people were taken from their homes. The Germans were banging on doors with the butts of their rifles that made so much noise, you'd hear it in the entire neighbourhood. They would always yell – it was very frightening."
After the war ended, the sisters spoke out about the trauma they endured following the Nazi occupation and the loss of fellow Dutch Resistance member, Hannie Schaft, who was tortured and murdered by Nazi officials whilst transporting underground papers. Although the sisters believed that their acts were necessary for the greater good, what they were doing still haunted them after the war. Truus stated in an interview: "It was tragic and and very difficult and we cried about it afterwards. We did not feel it suited us – it never suits anybody, unless they are real criminals… One loses everything. It poisons the beautiful things in life."
In 2014, Prime Minister of the Netherlands Mark Rutte awarded Freddie and Truus the Mobilisation War Cross for their attempts in resisting Nazi occupation in World War II.