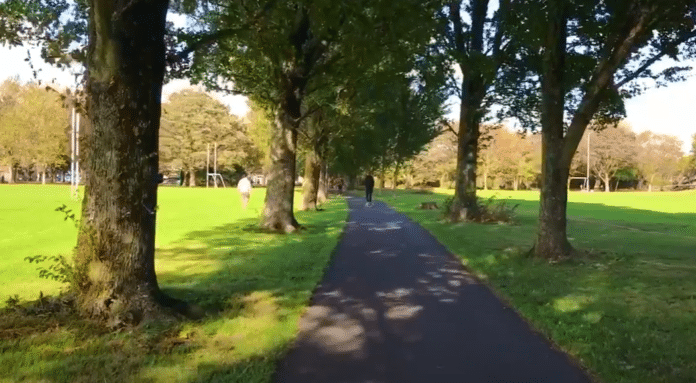 A group of axe wielding teenagers threatened a woman in broad daylight in a Dublin park yesterday.
It is reported that these teenagers threatened at least 3 women in Fairview Park in a shocking attacking spree. One of these women were told to hand over their belongings, while a nearby witness was chased into a park.
The woman chased into the park, said she was walking near Marino College. Then, she suddenly saw two terrified armed muggers chasing two women across the road. These teens were described as being around 15 or 16 years of age.
She said, "One of the women ran into one of the only shops that was open and she closed".
She added, "The two kids caught the other woman and they demanded she hand over their belongings, but she didn't have anything".
"I then realised that one of the boys had an axe and the other one had a knife" continued the witness.
"They were telling the woman if she didn't hand over something, they would kill her."
"The kid with the knife saw me"
Having unsuccessfully attempted to flag down a taxi, this witness crossed the road and walked towards Fairview Park. Upon entry, she caught the eye of one of the muggers who was armed with a knife.
"The kid with the knife saw me and started walking behind me so I started running and I ran until I saw some people" she explained.
The witness continued, "The kid went back outside the park and he met with the other guy and they started walking in parallel to me and looking at me. One of them then made a call."
The woman phoned her husband who quickly collected her from the park. The husband said that his wife was shaking, having been understandably traumatised by the horrific ordeal.
He said, "I was working when she called me. Her voice was really shivering. I got really scared. When I went to the park, she was shaking". 
A frightening experience for the woman:
On this frightening ordeal, the woman added, "This is the first time that anything like this has happened to me, and it was very scary".
She added, "It was surprising and shocking because it was almost 1pm. It was super bright out". She said that she was now afraid to return to a park where she regularly walks.
"With an axe you could easily kill someone", she continued.
She added, "I always go to Fairview Park because I like to walk around and get some exercise, especially with the lockdown and everything but now, I don't know if it's safe to go there."
Gardaí have been informed of the incident. Gardaí have also arrested two people in connection with an attack on a Cash-in-transit staff member on Thomas Street before Christmas. See the report on the incident here. And the story on the Gardaí arrest here.