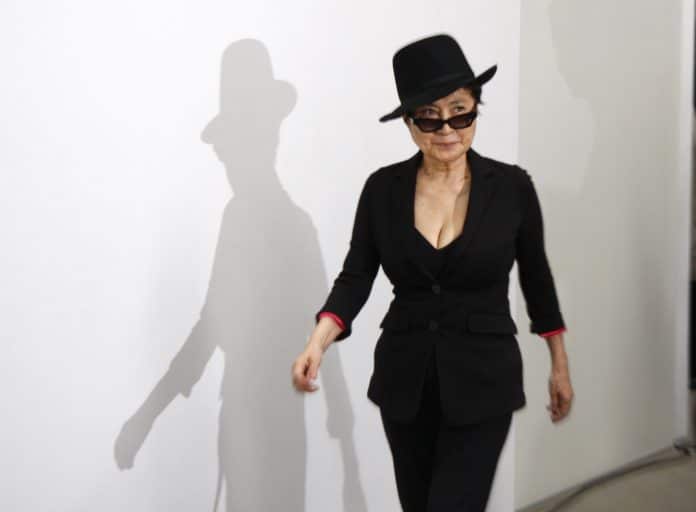 Yoko Ono is suing John Lennon's former personal assistant, Frederic Seaman for copyright infringement in yet another development in an ongoing court battle.
Ono and Seaman have had legal issues since the 80s. Seaman was fired by Ono in 1981 after she caught him wearing Lennon's clothes and charging restaurant bills and shopping sprees to Ono.
In 1983, the former assistant pleaded guilty to second degree larceny for stealing Lennon's diaries. Seaman was sentenced to five years' probation and was ordered to return all property he had belonging to the family.
Seaman was hired by the Lennon family in 1979. His duties included taking family photos, driving John Lennon and caring for Sean Lennon, John's son.
The latest chapter in this long feud was reignited on September 23rd, 2020 with this new lawsuit. The 87 year old artist wants Seaman to return 374 photos of the Lennon family. However, Seaman is of the opinion that he took the photos on his own time, with his own camera and that makes him the rightful owner of the pictures.
Ono also believes that Seaman has sold pictures, letters and manuscripts belonging to John Lennon. In one of those letters, Lennon wrote to Paul McCartney and criticised his former band mate.
"Do you really think most of today's art came about because of the Beatles? I don't believe you're that insane – Paul – do you believe that? When you stop believing it you might wake up". The letter was eventually sold at auction for 30,000 dollars.
In 2002, Ono got an injunction against Seaman in order to stop him from using photos of the Lennon family and from talking about the Lennon's in public. The newest development in this long legal battle stems from an interview released on September 10th, 2020. Seaman is "flanked by Beatles memorabilia" and discusses John and the band, which violates the 18 year old injunction.
In 1991, Seaman wrote and released the book 'The Last Days of John Lennon: A Personal Memoir'. Another aspect from the September interview is the fact that Seaman discusses his plans to revise and release an extended version of the book, which goes against the 2002 injunction according to Ono's lawsuit.
It is believed that Ono is demanding 150,000 dollars in damages from Seaman and is also requesting that Seaman stops talking about Ono and the Lennon family in public. This ongoing court case is just another example of hectic Ono's life has been recently.
It has been revealed that John Lennon's killer, Mark Chapman has apologised to Yoko Ono for the murder of John Lennon at his latest parole hearing.
Chapman said "I knew it was wrong and I did it for glory. One word, just glory. That's it. It was that he was famous, extremely famous. That's why he was at the top of the list. I deserve the death penalty. I think that says it all. I'm sorry for the pain that I caused to her".
It was the eleventh time Chapman has been denied parole. He also added that he thinks about the "despicable act" all the time and accepts that he may spend the rest of his life in prison.