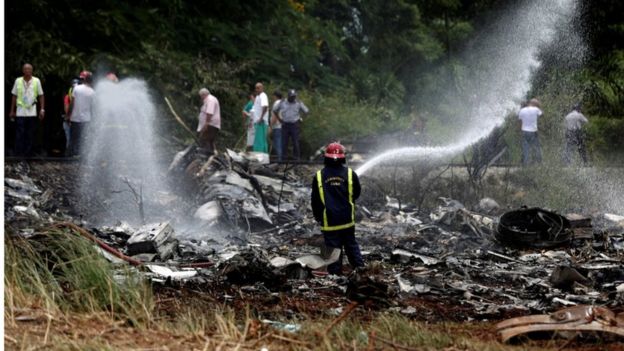 The Department of Foreign Affairs says it hasn't had any reports of any Irish citizens caught up in a plane crash in Cuba.
State media in the country says more than 100 people have been killed after the Boeing 737 came down as it left Havana's Jose Marti International Airport.
It's reported three survivors were taken to hospital – but it's understood one later died.
The Department says it stands ready to provide consular help if necessary.
Out of 104 airplane passengers, only 3 have survived. Here's what we know about Cuba's plane crash. pic.twitter.com/a1UB2lLE24

— AJ+ (@ajplus) May 19, 2018
Words always seem to fall short at times like this, but to those who lost a friend, loved one, or family member in today's plane crash in Cuba, know that we are keeping you in our thoughts and our hearts.

— Justin Trudeau (@JustinTrudeau) May 18, 2018
Featured image: @teddyeugene on Twitter