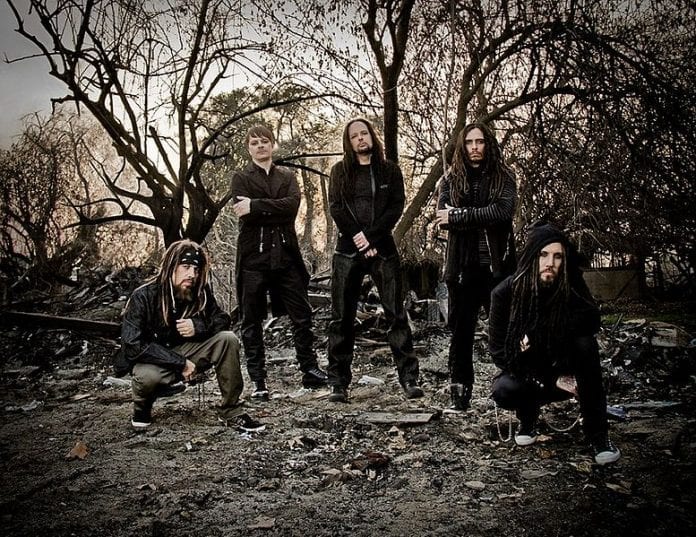 And in today's daily reminder that our lives are unaccomplished and mundane, prepared to feel sick when you learn that Korn's new bassist, is the grand old age of 12.
The line-up change has occurred after Reginald "Fieldy" Arvizu  had to pull out of the band's upcoming South American tour in late April. Filling in for him will be Tye Trujillo, the 12-year old son of Metallica's Robert Trujillo. Tye is no stranger to playing in a band though as he is also a member of the band The Helmets.
The band announced the change of line up on their facebook page.
https://www.facebook.com/korn/posts/10155051178150761
Tye will be joining Korn for about seven dates all together over April, which is definitely one way to spend your Easter Holidays.
Tye's father has  previously spoken to the Huffington Post about his son's talents on the Bass. "My son is an amazing bass player and a really great writer. The bass lines that he's writing and the riffs, I'm like, 'Man, I wish I had written that.' He's coming up with stuff on his own, but he's also been influenced by players like Jaco Pastorius, but also Miles Davis or Black Sabbath or Led Zeppelin. We even listen to bands like Queens of the Stone Age and Tool. He's like a sponge. He loves funk. He loves James Brown, he's this little 12-year-old who's soaking up and embracing all this different music and I can tell that it's helping him creatively in what he's writing with his band."
Now, we don't know about you but at 12, we were busy battling it out with classmates over who got dibs on confirmation names, but, we're not jealous. Nope. Not at all. Not one bit.