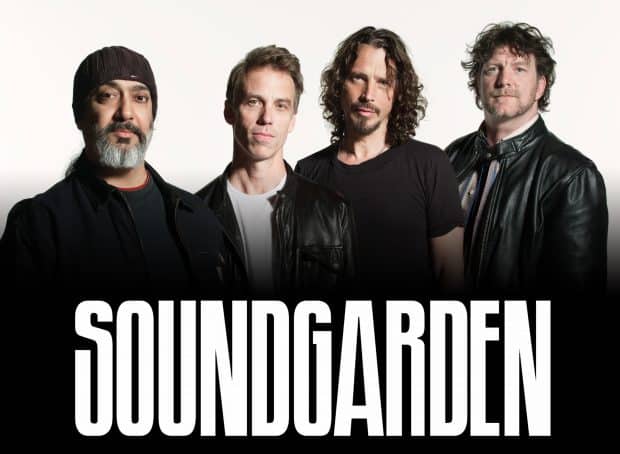 Veteran rock group Soundgarden are set to be releasing two 20th anniversary "Superunknown" releases this Summer. The deluxe album edition that will be released on the 3rd of June will feature the remastered "Superunknown" album as well as a second disc of demo's, b side's and rehearsals.
The delux edition will feature 5 cd's, which will consist of the remastered album, the b side's, the demo's and rehearsals. The fifth disc is for hard-core audio files, it's the album mixed in Blu-ray Audio 5.1 Surround Sound. And if you're still loyal to vinyl, there's also going to be a 2-LP gatefold of the original 16 vinyl tracks remastered on 200-gram vinyl.
Soundgarden have also made a never before heard rehearsal of the song "The Day I Tried To Live" which is going to be on the b sides and the demo's disc of both editions.
The album Superunknown is widely believed to have took the band from underground status to mainstream. It debuted at number one on the Billboard Hot 100 and led the band to headline status.
Songs like "Black Hole Sun" "The Day I Tried TO Live" "Fell On Black Days" received heavy exposure not only on radio but also on MTV ( in the days when MTV actually played music) giving the band huge success.
On April the 9th there is going to be a Record Day exclusive limited edition vinyl box set with five 10" EP's containing Superunknown singles and artwork by Josh Graham.
To see the full tracklisting click here.