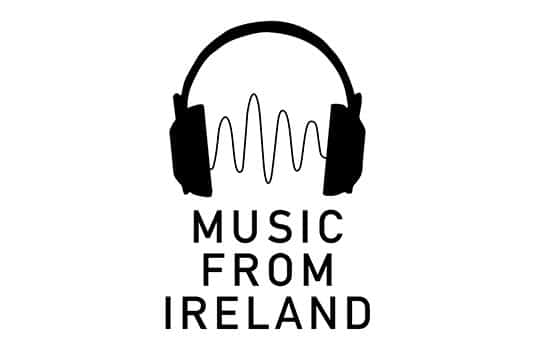 South by South West (SXSW) is taking place next month in the U.S.
The event which has been in operation since 1987, is an annual conglomerate of film, interactive media, and music festivals and conferences that take place in mid-March in Austin, Texas, United States. 13 Irish Acts are set to showcase over two days at the conference; Thursday 16th March and fittingly, Friday March 17th.
Following on from the success of Eurosonic 201, First Music Contact and Culture Ireland is presenting Irish acts such as singer/songwriter, Ciaran Lavery from Armagh and Kildare's Irish pop rock trio, Picture This.
Other Irish acts to showcase will be A.S. Fanning, Birds of Olympus, Cloud Castle Lake, EMBRZ, Jealous of the Birds, Loah, New Portals, Robocobra Quartet, Ryan Vail, Silences, and Mullingar's The Academic.
Music from Ireland is a First Music Contact project delivered in partnership with Culture Ireland which presents the Irish showcases at large international music conferences, including The Great Escape, SXSW, Eurosonic, CMJ and Canadian Music Week.
"With past festival showcase line-ups including Villagers, Lisa Hannigan, James Vincent McMorrow, Saint Sister, Rusangano Family, Hozier, Kodaline and many, many more. Music from Ireland's official SXSW showcase is always a highlight for us as well as the international delegates who come to SXSW to do business" says Casper Mills, SXSW Music Programmer.
SXSW has a lot to offer again this year with Terence Mallick's new film Song to Song – featuring cameos from Flea and Iggy Pop – set to premier at the festival and Sammy Hagar and Mick Fleetwood lined up as speakers. Fleetwood will speak March 15th; he is launching a limited edition new memoir called Love That burns: A Chronicle of Fleetwood Mac Vol:1. Only 2000 copies will be released, all signed by the drummer. Sammy Hagar's talk is set for March 16th. He is expected to discuss his career stops with Montrose, Van Halen and Chickenfoot; as well as his work as a businessman and philanthropist.
Music From Ireland will showcase at this year's SXSW Music in Austin, Texas at The Velveetta Room on St Patrick's Day (March 17th) and the now infamous FULL IRISH BREAKFAST at BD Riley's on 6th St, Thursday March 16th.
Full details including times and venue details are available on the Music from Ireland website.
Picture Credit: Music From Ireland