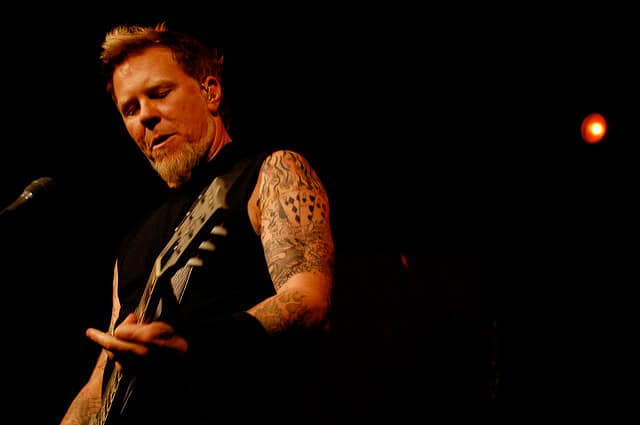 In 1989, Metal fans were excited about the inclusion of Best Metal Performance into the Grammys for the first time ever. Metallica, the hot favourites, took the stage to perform at it.
Nominated works for the award included Blow Up Your Video by AC/DC, "Cold Metal" by Iggy Pop (from the album Instinct), Nothing's Shocking by Jane's Addiction, Crest of a Knave by Jethro Tull, and …And Justice for All by Metallica
Then came the moment to give out the reward. The presenters Lita Ford and Alice Cooper came out and announced the winner to be Jethro Tull.
Collectively Metal fans around the world said "Say whaaaaat?".  Many believed that the Flute playing Jethro Tull hadn't even made sense to be included in the category and those in attendance at the Grammys booed in response.
Jethro Tull lead singer Ian Anderson hadn't been in attendance to accept the award. He spoke to Billboard several years later about his reasons for not being there "Everybody thought Metallica would win, I was recording in the studio at the time – so we stayed at home."
Tull's record label tried to make light of the faux pas by placing a Billboard ad that read, "The flute is a heavy, metal instrument."
Controversy followed the award and it has gone down in history of one of the key moments where the Grammys have proved themselves to be out of touch with music fans.
The following year, Metallica won a Grammy for their song "One" and have gone on to win multiple more awards.
Since the diss Metallica's Lars Ulrich has taken a rather philosophical view of the event. He recently spoke with the Rolling stone about it "The other day, I was listening to one of their [Jethro Tull] songs – not "Aqualung" – but one of them was on the radio the other day. I was telling my 15-year-old son, "Those are the guys that won the Grammy the first year." I was trying to explain to him who Jethro Tull was, about this flute-playing guy that had sort of Renaissance clothes. I think it was hard to follow what I was saying, since he was listening to Arctic Monkeys with the other ear, but I gave it my best shot [laughs]. But it all worked out OK. Those were crazy days."
Photo Cred: Whittlz