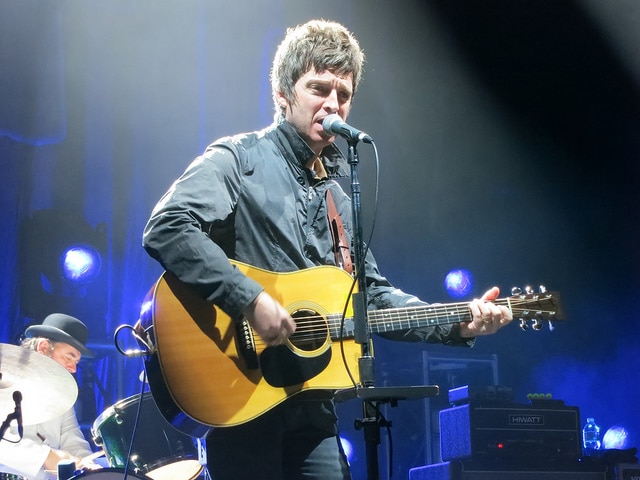 Noel Gallagher's High Flying Birds headlined The Marquee in Cork last night, during the set a heckler had some words for Noel. In true Gallagher fashion, he made him regret ever opening his mouth.
Noel was going back and forth with some of the fans in between songs, but it appears one of them went too far. Noel said he was hanging out in the sound box enjoying the the rest of the acts, with the likes of The Frames playing at the show. Then one fan light the fire with an inappropriate comment.
Someone in the crowd shouted out "Where is Liam?" which seemed to really set Noel off causing him to say "Liam's at home looking at himself in the mirror" Noel continued on saying "Fortunately, he's still not a big a c**t as you are. Imagine that. Being the bigger c**t."
In a recent interview on Dutch TV, Noel spoke about working on a follow up to Chasing Yesterday, which was released earlier this year. Noel is supposedly working on new materiel with a "mystery" producer, with some sources claiming that it's Jamie XX.
You can watch the video of the incident in Cork down below.
Photo Credit: nullrend