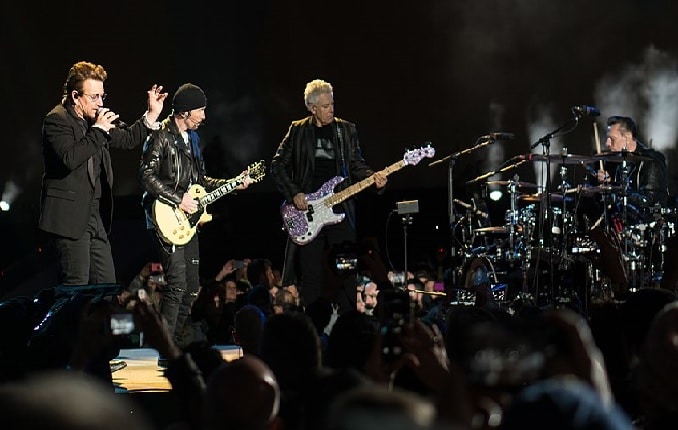 U2 will be the first band to use Ticketmaster's 'Verified Fan' platform in full this month. That's when the Irish rockers embark on the U.S leg of their 'Experience and Innocence' tour. Tickets will go on sale on November 20th.
In a bid to prevent tickets going into the hands of touts the band have asked U.S fans to sign up to the newly developed verified system. The deadline is November the 18th for the general sale two days later.
The system will also be in place for members of U2's fan club who get access to ticket sales on November the 14th.  Fans can sign up to the club before the deadline of November the 12th. This means that all of the tickets for the tour will be purchased via the 'Verified Fan' facility.
According to Ticketmaster, the new platform will reduces the opportunity of selling on tickets by over 90%.
"Fans register with Verified Fan two to three weeks before tickets go on sale. That gives us a chance to slow the huge rush that takes place when we open the doors and put tickets on sale. Verified Fan allows us to weed out bad actors and know exactly how many people want to buy tickets."  David Marcus, Head of Music at Ticketmaster.