Rachel Allen, Mark Moriarty, Paul Kelly, Sharon Hearne Smith and many more of
Ireland's best loved chefs have been announced for the inaugural Winter Edition of summer foodie favourite, Taste of Dublin.
At the launch of Taste of Dublin: Festive Edition in InterContinental Dublin, organiser Avril Bannerton said she expects about 14,000 people to attend the new indoor event that will run from November 28th to December 1st in the RDS.
Modelled on a long-established similar winter-food festival in London. Equinox Events, which runs the event, promises Taste of Dublin: Festive Edition will feature 15 restaurants and food experiences, more than 30 chefs and 50 dishes, as well as hands-on sessions, masterclasses with celebrity chefs, workshops and demos, food and drink sampling and music.
Radio Nova's Ruth Scott will host the main stage across the four days and restaurants with festive treats on offer include: Loose Canon, Hang Dai, Jaru, Shaka Poke, The Mince Pie Bar by The Cupcake Bloke, Millish by Finn Ní Fhaoláin and Niall Sabongi (Klaw).
Taste of Dublin: Festive Edition, will also offer a VIP experience that includes a complimentary glass of Champagne, reserved seating and chef meet & greets.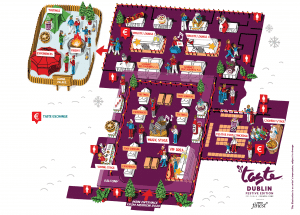 Here are some of the other highlights promised in foodie heaven!
TASTE CHEFS' THEATRE
Here you'll spot some of Ireland's most loved culinary talent as they chop, slice, dice and mince their way through their favourite festive recipes. Learn how to make the most succulent turkey, the crispiest roasties or the most delicious gravy – it's all covered to get you inspired for your best Christmas dinner yet.
FESTIVE TABLESCAPING & CRAFTING
Deck the halls (and tables!) with the festive tablescaping and crafting masterclasses. This is a seasonal special not to be missed. Whether it be a Christmas Eve dinner or a Christmas Day lunch you will be given some incredible ideas to work with, which will WOW your guests and certainly enhance your hosting status.
SPIRITS & COCKTAIL WORKSHOPS
Hosted by master mixologists, the spirits and cocktail workshops will take the mystique out of the alchemy of cocktail making and show you how to shake (or stir) up some classic cocktails.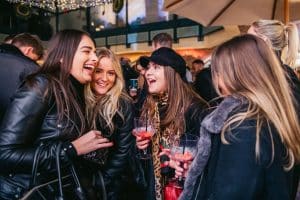 WINE TASTING EXPERIENCES
This is your chance to sit and taste delicious reds, whites, roses and sparkling wines. A master sommelier will be on hand to guide you through a curated selection of superb wines perfect for the festive season.
TASTE BUTCHERY WORKSHOPS
These workshops give an overview of the age old craft of butchery and will inspire you to re-imagine and get creative with your meat dishes. You'll learn the terminology and skills involved in getting the most from the meat you buy.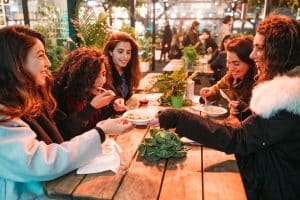 TASTE CHOCOLATE WORKSHOPS
At Taste of Dublin: Festive Edition, some of Ireland's most talented chocolatiers will be on hand to show you how they go from bean to bar with their amazing skills. During the demos you'll learn everything from where chocolate comes from, to how to make your
very own hand crafted treats. This chocolate experience will have your taste buds tingling.
Book your tickets now on www.tasteofdublin.ie 
Taste of Dublin: Festive Edition at the RDS, Merrion Road Ballsbridge Dublin 4, from the 28th Nov – 1st Dec 2019