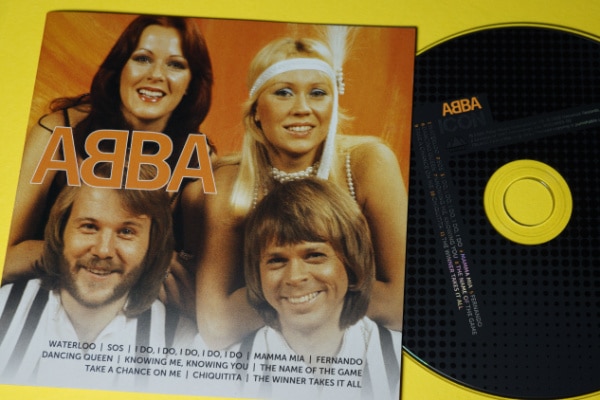 Would you like to listen to the article instead of reading it?
ABBA: The Movie – Fan Event will return to the cinemas screens for two nights next month.
The film which explores behind the scenes during the band's famous 1977 tour of Australia, will return to our screens on September 16 and 17.
It includes footage and covers of classic ABBA tracks, including 'SOS', 'Waterloo', 'Dancing Queen', and 'Name Of The Game'.
You can check out a clip from the film below.
"a captivating mockumentary-style subplot"
Directed by Lasse Hallstrom, the film also stars bandmembers Anni-Frid Lyngstad, Benny Andersson, Björn Ulvaeus, Agnetha Fältskog.
ABBA: The Movie – Fan Event, has also been described officially as, one which "weaves a captivating mockumentary-style subplot into the narrative. Set against the backdrop of a country radio disc-jockey's relentless pursuit of an interview with the band, this slapstick comedy of errors explores the hilarious antics that unfold as the determined DJ faces off against ABBA's devoted bodyguard, who stops at nothing to prevent the interview from happening. Brace yourself for a cinematic experience that combines backstage secrets, unforgettable live performances, and a glimpse into the lives of these musical icons at the pinnacle of their fame".
Other extras are also included, such as exclusive footage of the ABBA museum in Stockholm, along with lyric videos of the band's greatest hits, and unseen footage from their 1977 tour.
"I am thrilled that we are finally able to showcase the iconic ABBA: The Movie again across the globe, almost 50 years since its opening", Mia Segolsson, General Manager of Polar Music International, said in the press release.
"What better place to experience ABBA in their prime than on the big screen together with both new and old fans. ABBA: The Movie is a testimony of the magic that was and is ABBA".
Tickets go up for sale on August 16, with screening details here.
Back in 2021, ABBA returned with new music following a 40 year hiatus. More on this here.