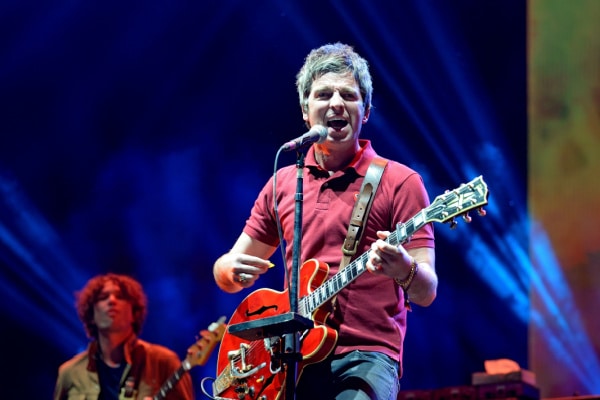 Would you like to listen to the article instead of reading it?
Noel Gallagher has said that he would love the chance to form a supergroup with the surviving members of The Beatles.
Gallagher stated that he was keen to form a musical alliance with the duo of Paul McCartney and Ringo Starr.
The former Oasis songwriter had previously joined forces with Paul McCartney for a special performance of Birthday song and classic hit, I Saw Her Standing There, celebrating the 50th birthday of Paul's daughter Stella McCartney in 2021. See here.
A Supergroup "would be f*****g great" – Gallagher
In a recent interview, Noel Gallagher has been quoted in saying that he would jump at the chance to "definitely join a supergroup" with the Beatles pair.
"I don't know if I would start one," Gallagher continued. "Who would I like to be in a supergroup with? I could be in a band with [Paul] Weller and I could be in a band with Johnny [Marr], easily".
He also added, "Playing the bass… Ringo and Macca would be f*****g great".
"Imagine being in a band with Ringo and Macca. Who's singing? Everyone. I'd f*****g pay to be in it. Get me [promoter] Harvey ­Goldsmith".
Along with his duet with McCartney, Noel Gallagher had also previously described any comparisons between The Fab Four and his former band Oasis as "embarrassing".
"When Oasis started, we were so big we were compared to [The Beatles] size-wise and musically, embarrassingly, compared to them as well", Noel Gallagher said during a recent preview screening of The Beatles: Get Back. "(It's embarrassing) because we weren't as good as them".
Earlier this week, Noel Gallagher also received backlash over his inclusion of the much maligned Tom Meighan on his upcoming tour.
Former Kasabian frontman Meighan was sacked by the band, after admitting to assaulting his partner Vikki Ager two years ago. More on this from Nova here.