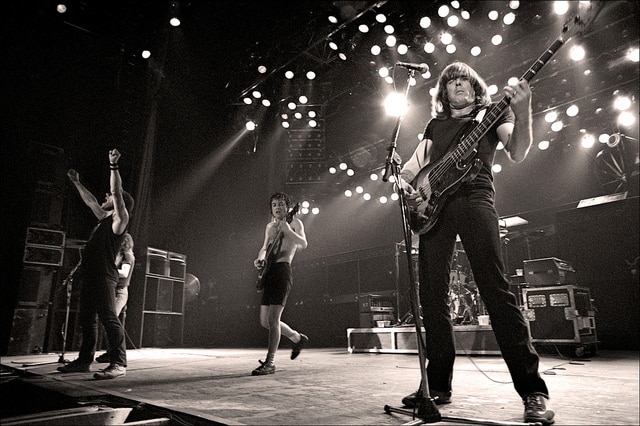 Aussie rock band AC/DC have announced that they will play their final dates of their current Rock Or Bust World Tour in New Zealand this December.
The location of the dates are seen as significant by some as the band will play in the home country of now former drummer Phil Rudd. Rudd was fired as the band's drummer following his arrest in Tauranga for drug charges and threatening to kill a former assistant.
The band have brought back former drummer Chris Slade to play the dates. Slade previously played with AC/DC from 1989 to 1994 playing on 1990's The Razors Edge album.
The band have denied that they will reunite with Rudd who is currently awaiting sentencing which has been scheduled for the 9th July.
Tour manager Garry Van Egmond has rubbished rumours linking Rudd with a return saying, "Chris Slade will be on drums. He replaced Phil when he left the band some years back, and he has been playing in the Rock Or Bust tour worldwide."

The band are supporting their Rock Or Bust album which was released last November. It was the first album not to feature founding member Malcolm Young due to health problems.
The band has been active since 1973 and it is believed that this tour could be the band's last.
AC/DC will return to Ireland this summer playing a gig in the Aviva Stadium on 1st July.
Photo Credit: Harry (Howard) Potts