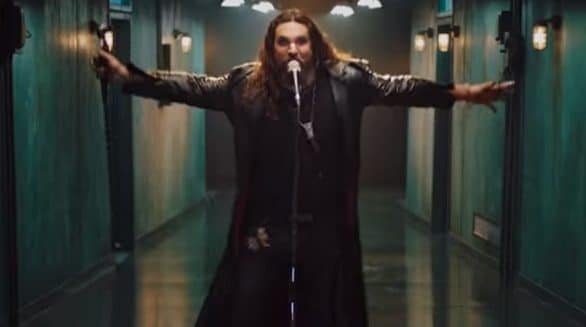 Jason Momoa is the star of Ozzy Osbourne's latest single, "Green Ma." The actor lip-syncs the in lieu oof the Prince of Darkness and and does a pretty good Ozzy impression!
The Game of Thrones star even scoffs down on a bat towards the end of the clip. The 11-track album Ordinary Man is out today, Check out the video below:
Ozzy's latest album features Post Malone, Elton John, and Travis Scott. Ozzy, Sharon, and Kelly Osbourne.