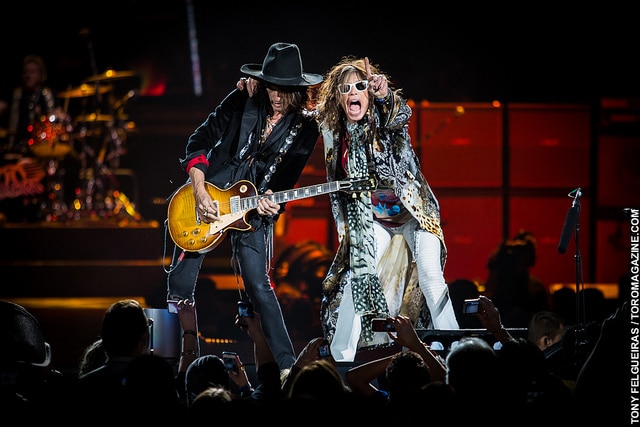 Aerosmith guitarist Joe Perry has recently released a new single with British singer-songwriter Terry Reid. The new track from Joe Perry is called 'I'll Do Happiness'.
Speaking about the new track, Perry recently said "I'm excited to get it out there," adding that "I had a really great time just hanging with Terry. He's a really 'up' guy, and he's a class act in the studio. He writes the lyrics on the spot and he just nails the vocals."
Joe Perry is currently working on a new solo project, which at first was meant to be just instrumentals. Now it seems that like the new single they won't all just be instrumentals.
Speaking about how he go to know Reid he said "I had friends who would go to England every summer and bring back piles of albums, and so I was lucky enough to know about [Reid] and when I heard him I thought his voice was incredible," adding that "So he came in and we got to know each other a little bit and played some tunes, and wrote some songs, and he was just great to work with."

You can listen to the new track from Joe Perry and Terry Reid called 'I'll Do Happiness' here.
Photo Credit: Tony Felguerias