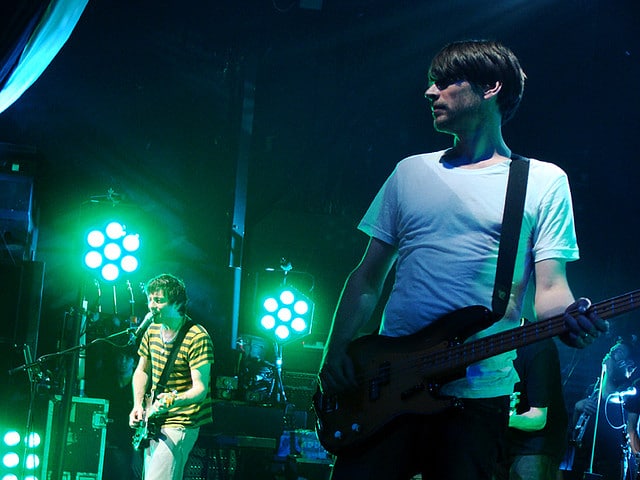 Blur bassist Alex James recently played an Oasis classic while playing a DJ set. James was joined by TV chef Jamie Oliver at The Big Festival event which was on over the weekend.
The event took place in Kingham, near Chipping Norton in Oxfordshire, over the weekend from August 28-30, with James performing a DJ set at the music and food festival.
James decided to play a song from his rival Britpop act Oasis during the DJ set, it caused Oliver to fist pump along to the song as he belted out the lyrics. James himself even let out a wry smile as he knew what playing an Oasis song meant after poking fun at them recently.
Earlier in the year Alex James spoke about Oasis getting back together and said he would like if they did. Of course he couldn't let the opportunity pass without taking a dig at them saying "I hope Oasis get back together… So they can support us!".
You can watch Blur's Alex James and Jamie Oliver rocking out to 'Wonderwall' here.
Photo Credit: Laura